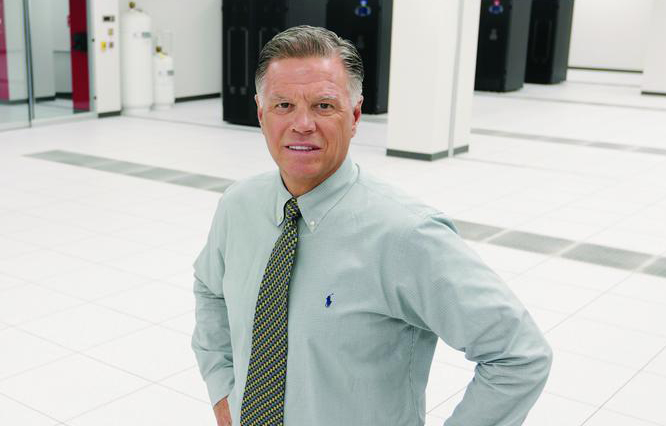 Mr. Shawn McGorry, Shaler Area class of 1976, has been announced as the 2021 Shaler Area distinguished alumni. By receiving the title of this prestigious honor, McGorry has accomplished numerous achievements since his graduation 45 years ago. This award is given to Shaler Area alumni who have contributed to society throughout their achievements in life. 
"A committee of teachers and administrators from Shaler Area High School selected the winner of this award by looking at nominees who have graduated from Etna, Millvale, Shaler, or Shaler Area High School and have made a valuable contribution to society in either their personal or professional life," Activites Director Mrs. Mindy Thiel said.
McGorry is currently the CEO of Expedient, an IT Solutions provider of Data Center and Cloud Compute Services, and he has certainly put in the work to be where he is today. From kindergarten to 7th grade, he attended All Saints school in Etna and from 8th grade until high school graduation, he attended Shaler. After completing a 4- year program at Clarion, he graduated in 1980 and then attended night school to earn an MBA from Pitt's Katz Graduate School of Business in 1992. 
McGorry has been involved in the Telecommunications and Information Technology industries for more than 35 years. His company, Expedient, offers data service centers, cloud software, and enterprise workplaces. 
"Under Shawn's leadership, Expedient successfully transitioned and grew from a boutique, local Internet Service Provider (ISP) with one colocation facility, to a super-regional cloud computing and data center infrastructure as a service provider with 11 data centers in 7 different cities. He orchestrated the sale of Expedient to the current ownership group in 2005, which provided the capital support necessary to deliver exponential business growth," the Expedient website says. 
Being where McGorry is today, Shaler Area has had a huge impact on his life.
"I remain very close friends with many of my classmates from Shaler and we've always carried the competitive spirit from our youth, into our professional, social, and family lives to be as successful and productive as we can possibly be. I had many teachers and coaches that were positive influences on my life and I still reflect on many of those lessons to this day," McGorry said.