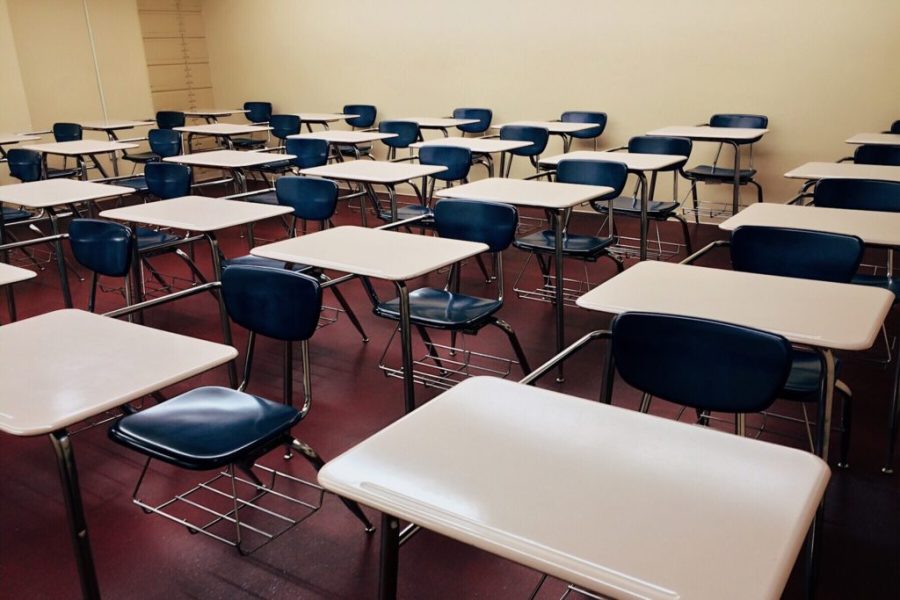 As we have learned from COVID-19, staying indoors all day long is a bore and it can be detrimental to our mental health. But as we continue on, learning to navigate through a school year that has been one-of-a-kind, these issues still exist within our education system, despite manifesting differently.
Now, it is 2022, and we have fully brought students back to the building. Yet instead of being stuck in our homes, we are stuck in school, again five days a week, again in the same building. While this is our normal routine and significantly better than online school, it can still be damaging to the average student's psyche. Walking into the same building, at the same time, just to sit in a windowless class lit too brightly by fluorescent lighting that hums and clicks as we are given packet after packet, essay after essay, and project after project is our routine.
During the summer of 2020, the most obvious solution to our collective crampedness was to spend time outside, even if it was just going outside to do the same activities we would do inside. As expected, it helped. Going on a car ride with the windows down and the music loud helped. Going to the closest park and sitting in the grass helped. Simply opening the windows in order to hear the birds or raising the blinds to see the snow falling made my days better and more tolerable during the pandemic.
I think we should apply this solution to our school. All schools, not just ours, should cater to student needs when it comes to how we approach the work we do, but also how we do it and where. American school architecture can be interesting and unique, but public schools, for the most part, have endorsed buildings that can feel lacking. There seem to be certain hallways or classrooms that can feel cut off from the world, appearing a little too similar to the corridors of the Overlook Hotel.
To proclaim that we completely recreate or renovate our schools is an unrealistic ask, yes, although that is not what I ask. What I ask is that teachers open their windows and take their students outside for a lesson when the weather is nice. In my entire high school career, I have never had an entire class lesson taught outside.
I will never forget the very few days that a past teacher of mine in middle school let us go outside to sit in the grass as he talked to us about the world we live in and how it will change as we exist in it. Now as someone who lives in Pennsylvania, I do acknowledge that our weather is not necessarily consistent or predictable. We won't always be given the opportunities to crack a window or go outside, and that is completely normal. Although, this does not mean there aren't small changes we can make to feel a bit less trapped in our classrooms.
Believe it or not, such small changes to classrooms can make the biggest differences. Decorations of student artwork, alternate lighting, plants, colorful decorations–all of these things can create a more engaging atmosphere for students. Anything breaking away from the repetitive nature of the classic dull classrooms can be refreshing.
Just one class that opens a window and lets in a breeze can sharpen my attention on the moment and improve the rate at which I complete my work. While I can not speak for the entire student population, it feels safe to infer that many would agree some of our classrooms should be more engaging to the student. Our environment affects our work ethic, and it would only be reasonable to apply this idea to our classrooms.