Cross Country teams happy with competitive season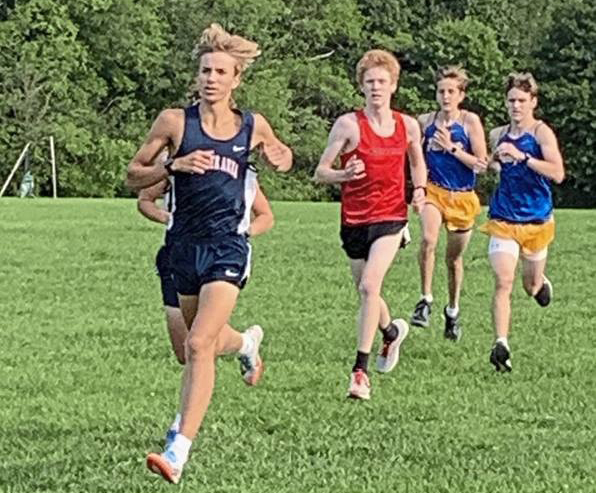 Like so many other Shaler Area sports teams, the Shaler Area Cross Country team handled their season with grace. With so much uncertainty floating around regarding the Covid-19 pandemic, the cross country team remained focused.
Having the luxury to hold practices and meets outside, the team was free to stay focused on competing. Unique to cross-country, teams train all season for one or two meets, so the time to compete always means more. This proved true as various individuals had success throughout the season including Ryan Paris, Tyler Paszkowski, Samantha Hennen and Danielle Eshelman, who all regularly placed at invitationals.
Preparing for the season was no easy feat, but Coach Justin Eskra acknowledged his team's time and dedication to training. Having the spring season of track and field canceled due to the coronavirus, the team had to adapt to its schedule of preparation with some members running up to 50 miles per week. With members training all summer, the team saw its goals achieved by the first meet of the season.
"The team really took control of practices this year and constantly pushed themselves every day to see what their limits were," Eskra said.
In addition to COVID-related changes, the team competes in a tough section and comparatively has a smaller roster. Nonetheless, junior Samantha Hennen said her team handled the challenges well.
"Our team competed very well against other teams this season. Every runner on the team had a competitive season and pushed hard at every meet," Hennen said.
The team faced several challenges including the fact that the PIAA cut down the number of teams and individuals that would run at Hershey this year. The top three teams that would have qualified got cut to only one team, and the number of individuals got cut from 15 to 10.
The team did not have any runners move to the PIAA championships this year. The restrictions regarding COVID-19 prevented juniors Tyler Paszkowski, Samantha Hennen, and Ryan Paris from likely qualifying.