Angel Tree still in need of gift donations
Shaler Area High School has been participating in its annual Angel Tree donation drive since the 1990s. The Angel Tree is one of the district's ways to give back to the community by providing children in need with an extra special Christmas.
Students and families in the district are able to participate by donating gifts for boys and girls ages 1-18. Mrs. Mindy Thiel, the activities director, is in charge of putting together the Angel Tree program at the high school and she puts a lot of effort and time into organizing it.
She wants to make sure that this year, more than any other, is extra special for every child receiving these gifts.
"Families in our district have been impacted by layoffs, reduction in work hours, and business closures due to the COVID-19 virus. They are struggling to pay bills, rent, and keeping food on the table for their families. They should not have the additional worry about providing Christmas gifts for their kids," Thiel said.
"
People usually prefer the younger children, but the children in the 15-18 age range are usually the last to go since they are perceived as 'harder' to shop for."
— Mrs. Mindy Thiel
During a typical year, a Christmas tree with paper cut outs of angels are tied on the branches and students are able to take an angel off of the tree. Due to the coronavirus, this is obviously not possible to implement, so a Google form has been created where you can sign up to purchase a gift based on gender and age of the kids.
Most students do better when they can have a physical reminder like the cutout angel rather than a virtual angel. Due to all-remote school, there have only been 80 angels taken whereas this time last year, approximately 150 students would have been signed up.
"Being virtual is a challenge since students are not hearing the reminders every day on the announcements and having teachers encourage their classes to donate," Thiel said.
Getting to school may be more of a challenge to drop off your gift donation, but high school staff and students are encouraged to do what they can.
"I am confident that SAHS students, staff, and families will come through to make the holidays brighter for those in need," Thiel said.
Students are reminded to bring their unwrapped gifts into the Activities Office by this Friday, December 11. It is not too late to select an angel either.
If you haven't bought a gift yet, Thiel encourages you to buy gifts for the older age groups.
"People usually prefer the younger children, but the children in the 15-18 age range are usually the last to go since they are perceived as 'harder' to shop for. But, if our students think about what they would like for Christmas, then someone out there would like that gift as well," Thiel said.
You can bring your unwrapped gift to the High School between 6:30 a.m. and 3:00 p.m. any weekday. All donations will be given to the Network of Hope and North Hills Community Outreach who will then pass out the gifts to families in need.
Leave a Comment
About the Contributor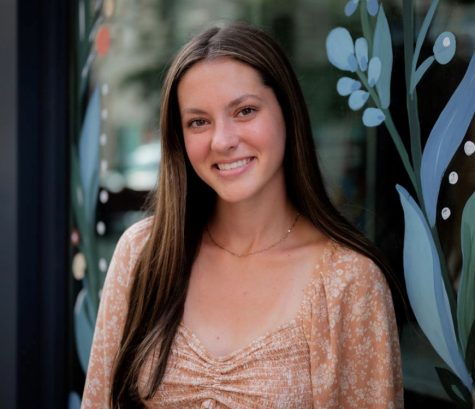 Hannah Stelitano
Hi! My name is Hannah Stelitano and I am a senior. This is my third year being apart of the Oracle! I am also the captain of the dance team, president...