It's time to sentence the death penalty to death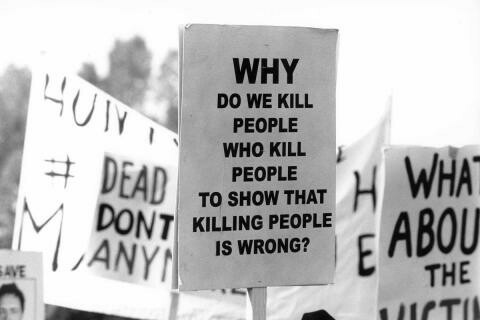 What do these three people have in common?
A Black man with an IQ of 70-75 who killed his 2-year-old daughter by slamming her against the side of a truck. A White woman, sexually abused her entire life, who killed a pregnant woman and removed her unborn child. A Black man who set fire to the trunk of a car when he was 18, burning the already-dead couple inside.
They all have been or are scheduled to be executed by the federal government.
Brandon Bernard, a gang member who set fire to the trunk, was executed on December 10, 2020. Alfred Bourgeois, a truck driver who tortured and killed his daughter, was killed the very next day, on December 11. Lisa M. Montgomery is scheduled to die on January 12, 2021, which would make her the first woman to be federally executed in almost 70 years. Following her execution there are two more execution scheduled. Cory Johnson and Dustin John Higgs, both Black men, are scheduled to be murdered on January 14 and 15, respectively.
This is not normal at all, by the way. There have not been federal executions since 2003. Attorney General William P. Barr cleared the way for executions to resume in 2019, when he had the Federal Bureau of Prisons change the Federal Execution Protocol. Instead of using three different drugs for lethal injection, the protocol now calls for just one, Pentobarbital Sodium, which has been deemed Constitutional by the Supreme Court. This change allowed the government to schedule a wave of executions, and this past July, those executions began.
I was born in 2003- I'm 17 years old, and I had never been alive during a federal execution until July. Now, there have been 10 in my lifetime, with three more scheduled this year. The last year the federal government killed this many people was 1869.
"
If someone is wrongfully convicted of a crime and sentenced to death, that punishment can't be reversed. There's no bringing back a person after they've been injected with lethal poison."
Why is the US government killing these people? Alfred Bourgeois had an intellectual disability. Brandon Bernard was executed for setting a car on fire. Lisa Montgomery committed a terrible crime, but she did it as a result of the abuses she suffered throughout her life. These people need help, not death.
Yes, these people committed awful crimes (unless they were wrongfully convicted, something that has happened 172 times since 1973), but life in prison is a much better option that still deters crime and sufficiently punishes the criminal. Most importantly, it is a sentence that can be reversed if new evidence comes to light or bias was found to influence the decision.
Humans should not have the power to legally murder someone, because humans are fallible and make mistakes. If someone is wrongfully convicted of a crime and sentenced to death, that punishment can't be reversed. There's no bringing back a person after they've been injected with lethal poison.
Five of the nine surviving jurors who sentenced Brandon Bernard to death have said that they would now sentence him to life in prison instead, based on new evidence that shows that he did not kill anyone. He should never have died, but it's too late for the government to do anything about that now.
As much as we like to believe that our justice system is unbiased, that's just not true. The race of the accused and the victim play a ridiculously high role in who is executed and who isn't.
According to the Death Penalty Information Center, half of all homicide victims are African American, but over 75 percent of death row inmates were sentenced to death for killing a White victim. The American Civil Liberties Union says that since 1976, 43 percent of people who were federally executed have been people of color, and that's just the tip of the iceberg.
Indisputably, there is so much racial bias present in the American "justice" system that it is not just at all. Biased people should not have the power to kill whoever they want to. Capital punishment is a racist, biased, archaic practice, and it must be stopped. It's time to end the federal death penalty.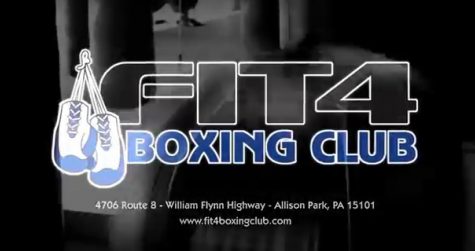 Leave a Comment
About the Contributor
Maggie Rea
Hi, I'm Maggie. I collect business cards and I can't wait for the next Ford Truck Month! My favorite word is ubiquitous. This is my first year on newspaper...