Titans' performance showed team's resilience, promise for future
As spring has arrived, winter is officially over and with that, the boys basketball season is as well.
Walking into this season, everyone knew it was going to be different in some way shape or form due to the pandemic and its effect on sports.
"The season was crazy with the uncertainty. Each day was a blessing that we were able to be in the gym. I'm thankful that we were able to get a season in," head coach Mr. Rob Niederberger said.
The season in all went pretty well for the boys and lots of players were happy to be able to get numerous opportunities for varsity minutes.
"We dealt with four COVID shutdowns and also had several season ending injuries to key players. There were several times where we could only practice with ten guys," Niederberger said. "However, I will say this is the most resilient team I've ever coached. The guys battled. We truly epitomized the next-man-up mentality,"
COVID cut into the amount of games the boys could play and on their practice time.
This led to frustration for the players due to the inconsistency that they were facing, yet they recovered from each break.
"At the end of the day, I think about all of the other guys and how resilient they are. COVID didn't stop us from attempting to reach our goals," junior Quincy Fana said.
"
The season was crazy with the uncertainty. Each day was a blessing that we were able to be in the gym. I'm thankful that we were able to get a season in."
— Rob Niederberger
The amount of games played and the practice times were not the only things that had changed this season, but also the way that playoffs were organized.
It was decided that playoffs would be "open," so that no matter how many games a team played, all teams would be able to get particpate if they wanted.
With that being said, the Shaler players did not know how they were going to do as a team because they were a young group. They were at first nervous for the new season, but the coaching staff knew they could be good.
"When you combine that with the injuries we faced I'm pretty sure a lot of people would have written us off. As a coaching staff, we were proud of our guys because they ignored the outside noise. We battled and earned everything we got. This year, we truly established Shaler as a basketball program that isn't going anywhere," Niederberger said.
The Titans had the goal to finish in the top four of their section no matter the circumstances so that they could truly earn their place in the playoffs.
"I think teams need to earn their way into the playoffs. If you have an open playoff, you're lessening the importance of the regular season. It is hard to get in the playoffs, and it is hard to win in there, and extremely hard to win a championship. The 'hard' is what makes chasing a championship great," Niederberger said.
Even with the seriousness of playoffs, the boys were able to still have fun and enjoy as much of the season as they could and really build off of one another as a team.
"Personally, the best moments in my season this year was the start," Fana said. "I think it was nice to come into a gym with a lot of new guys and build off their abilities on the court."
The growth of the team this year leads Niederberger to believe that his group will be a force to be reckoned with for years to come.
"Every day is going to be competitive, but it will make us better. We have talent, but we need to work hard to achieve our goals for the future," Niederberger said. "We are going to push to do something no boys basketball team at Shaler has done before: win a WPIAL and State title."
About the Contributor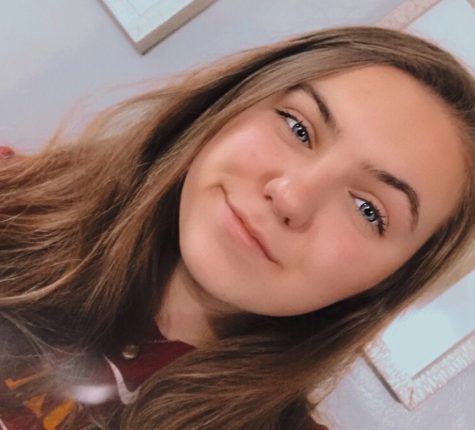 Ella Katona
Hi, I'm Ella! I am a junior at Shaler Area High school and this is my first year working for the Oracle. I am part of the school track and basketball...