Teamwork helps make "Newsies" a memorable experience
This year Shaler Area Performing Arts put on the production of "Newsies" for the spring musical. Each and every show was special in its own way as the cast and crew worked extremely hard to put on an amazing show. This all paid off in the end and they put on wonderful performances showing the effort that went into the musical.
"We had great crowds at every show and 5 standing ovations…I think the outcome was excellent! We had big crowds for all of our shows and sold out our second Friday evening performance, which was such a great energy for the performers," Mrs. Jennifer Birch, SAHS and SAMS musical director said.
With such large crowds and support, the cast and crew felt that they had been successful and were grateful for the amount of people who attended.
Although all of the performances were excellent, there are obviously a few shows that stuck out more than others to certain cast members.
"My favorite performance was the second Friday show because of the energy we all had. The musical is so special to me. I have met so many lifelong best friends that make this experience so memorable," Lauren Lorenz, who played Katherine, said.
Along with favorite performances, there are also favorite scenes that are special to those involved in the musical.
"
Collectively, they are among the kindest, most considerate people I have ever had the pleasure of meeting and working with. The way they supported and lifted up one another was inspirational.
— Mrs. Jennifer Birch
"My favorite song in the show is "Once and For All" in the second act. There's a moment where the lights come up and the cast steps forward and there's such a sense of power and momentum that always takes my breath away. I also really love "World Will Know" in Act I…There's this line: "The World says, 'No!' Well, the kids do, too!" and no other piece of music or literature for me better sums up the pandemic. There's so much that's been taken from students over the past two years…despite all of it, you keep showing up day after day, making memories, persevering, and refusing to give in to despair. It's inspiring." Mrs. Birch said.
The cast and crew were able to work as a team to create a feeling of togetherness. Without each other, they would not be able to put on the wonderful performances they did. The team is amazing in many ways and truly comes together to hold the focus of the audience.
"This group of people was so special to work with because everyone got along and we all put our talent on the stage and produced a great performance," Ryan McGaffick said.
The cast and crew being able to get along is a major part of making the finishing product even better than expected.
This show was especially wonderful to put on not only because of the talent, but because of the students themselves who were able to show their positive attitude through all of the ups and downs.
"Collectively, they are among the kindest, most considerate people I have ever had the pleasure of meeting and working with. The way they supported and lifted up one another was inspirational. They held each other – and me – to a high standard, but were so enthusiastic and collaborative that we all wanted to rise to the challenge. And we did it together," Birch said.
The Performing Arts program at Shaler Area has brought many special memories to the cast and they were grateful to be able to make more during "Newsies".
"It is so refreshing to share the love for theater with so many other students. It makes the experience much better. Shaler Area's Performing Arts department has a special place in my heart. From 6th grade to 11th, the Performing arts department has impacted my life in a way that words do not describe. The family that the department has built is so special," Lorenz said.
Mrs.Birch is so proud of the cast and all of the work that they put in. She also shares the same passion for theater as they do and was truly grateful to have been apart of such an amazing show.
"Theater is one of my lifelong passions, and getting to share that with the students I truly, honestly love so much has been a blessing to my life…These students …continue to bless me with every year that I get to watch them on stage. They reminded me that teaching isn't just my job, it's my calling…they reignited my passion and purpose as an educator, and I'll never be able to thank them enough," Birch said.
Leave a Comment
About the Contributor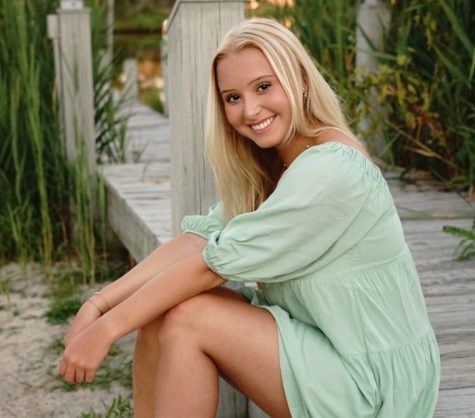 Julia Barbati
Hi, I'm Julia! I am a senior and this is my second year being a part of the Oracle! I am a cheerleader for Shaler, I enjoy listening to music, and spending...