Sustainability class helps preserve another green space
In 2020, the Shaler Area Sustainability class helped in an effort to save Girty's Woods, a 155-acre green space in Reserve township, from becoming a housing development. The area is extremely important as it absorbs rainwater to help prevent flooding. 
The class had great success as it raised more than $10,000 which was used to help purchase the land, and the Sustainability class made a name for itself. Because of the effort, trails, overlooks, and wetland areas are open for the public to enjoy. 
This year, Sustainability set its sights on a new environmental project: conserving another local wild green space, very close to Girty's Woods. 
The green space is a plot of land which used to be farmland that was owned by the Pavkovic family until they retired from farming. Miles Hegedus, a new farmer, decided to work with the Allegheny Land Trust to help preserve the land instead of selling it to a housing developer, which would have had a negative environmental impact.
"This would be extremely detrimental to the community, as the rainwater absorption would be dramatically decreased, leaving our community at a higher risk for flooding," Sustainability teacher Ms. Abby Nilson said. 
This land is not yet a part of Girty's Woods and will not be until the Allegheny Land Trust, an organization that works to protect land of significant value to our region's unique scenic landscape, biodiversity, and water quality, acquires it. Until that occurs, it will function as a "wild green space" and although it is not accessible for recreational activities like hiking, it is very important for absorbing rainwater and providing space for monarch butterflies.
"This land will eventually be a part of Girty's Woods. It's right next to Girty's Woods but there is a small parcel of land that someone else owns blocking it from Girty's Woods. When that gets acquired one day it will all be one thing," Ms. Nilson said.
When the area experiences excess rainfall, it produces significant runoff water that does not get absorbed into the ground. Instead, this water flows into the sewer system, forcing the sewers to overflow which can cause leaks of raw sewage into local rivers. Replacing the green space with pavement and housing, the original plan for the land, will only exacerbate this issue.
In addition to helping the issue of runoff water and absorbing 52 million gallons of rainwater, the land will also provide a habitat for the recently endangered monarch butterflies. Part of the reason the monarchs are endangered is because they have lost a lot of their habitat locations. This green space will not only act as a habitat for the monarch butterflies. 
"It is home to a lot of Milkweed which is the sole diet of the monarch butterfly species. Destroying the monarch butterfly habitat would do irreparable damage to a species that helps a lot in our ecosystem," Shaler Area High School senior Connor McAninch said. 
The area has yet to be given a name but it will not be called Girty's Woods, despite being a part of it. There has been communication with families who have roots and history with that land which could ultimately be named using some those family names. 
The Allegheny Land Trust needed $650,500 by the end of December 2022 to purchase the land. The Allegheny Land Trust couldn't do this alone, and required $50,000 of this amount to be raised by the community. This is where schools and other local organizations offered to help.
In order to raise money, the Sustainability classes created a fundraiser which included sending seeds and instructions on how to grow a pollinator garden at home in exchange for a $15 donation. 
Donators could also choose to have students plant the seeds in their name if they do not wish to do it themselves. Pollinator gardens contain plants, mainly flowers, that insects such as the monarch butterfly, can go to in order to pollinate. These gardens are also a great way to work towards improving air quality.
The class was successfully able to raise money for the land as well as advocate for space for the monarch butterflies. Students want those who received the seeds to be a part of a positive change for these beautiful insects. With the land providing habitat for the monarchs, there is a lot of hope for change.
"Monarchs have to migrate all the way to Mexico. That's where they are over winter, so they go through Pittsburgh on the way. There will be more of these plants because of the green space and the seeds we sent out," Ms. Nilson said.
Initially, the Sustainability class set a goal of raising $5,000. Shaler Township officials heard of this, reached out to Mrs. Nilson and the Sustainability class, and offered to match the original $5,000 goal if it was achieved. This quickly became a reality and the goal was met. This initial goal was then increased to $15,000, which has also been surpassed. When the fundraiser ended, the final amount raised was $19,356.
"
This would be extremely detrimental to the community, as the rainwater absorption would be dramatically decreased, leaving our community at a higher risk for flooding.
— Ms. Abbey Nilson
"It exceeded my expectations. We actually raised more money for this than Girty's Woods," Ms. Nilson said. "I think students have tremendous power because people care when young people get involved with things like this." 
Right now, the land is still a "wild" green space and Ms. Nilson and her Sustainability class will not be building trails, but they will be  planting trees on the land which help both with water runoff absorption as well as improving air quality.
"We are currently growing Shagbark hickory trees to transplant in Girty's Woods in the springtime. We will also continue with the native species identification project in Girty's Woods (using iNaturalist) which the Sustainability classes last year had started," Ms. Nilson said.
Sustainability class has granted students the opportunity to learn more about their own actions and what they can better do to improve the impact they place on our planet. This fundraiser was no different as it taught students about the benefits to keeping this land, having a green space, and protecting the monarch butterflies all while requiring the students to perform actions that had a direct result in improving their community. 
"It is important to be involved because you can help combat climate change and positively affect the neighborhoods around the green spaces. It also feels really good because you know you are directly helping the environment," Shaler Area sophomore Maddie Walker said. 
Most students who have taken the class claim that they have changed their outlook on the environment and the importance of getting involved in community-based activities. 
"Having a real world application to things I'm learning about in school and being able to combat some of the problems we learn about in our Sustainability class is really an incredible opportunity that has made me see how much of an impact we as students have," McAninch said. "A great thing about it being in our own school district is it gives students an opportunity to stand together and make a difference that's bigger than just us." 
Leave a Comment
About the Contributors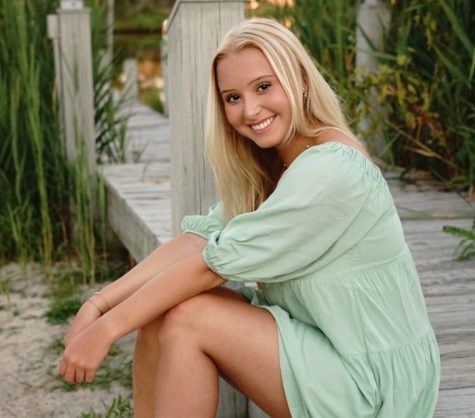 Julia Barbati
Hi, I'm Julia! I am a senior and this is my second year being a part of the Oracle! I am a cheerleader for Shaler, I enjoy listening to music, and spending...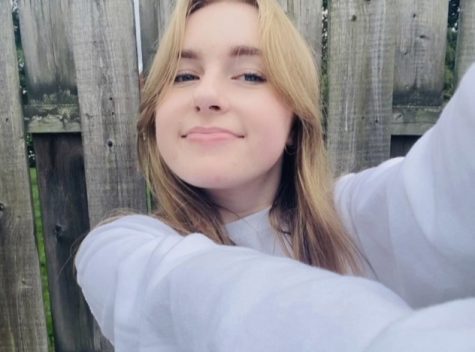 Danielle Berdik
Hi! My name is Danielle and I'm a junior. This is my first year with the Oracle and I couldn't be more excited! I also work with the Spanish Honor...