The best and worst of the Steelers 2000s draft picks
With the NFL Draft coming up in less than a week, I have some high expectations for the Steelers and who they should take. They have four picks in the top two rounds, two in the first and two in the second. Let's take a look at the Steelers best and worst first round picks of the 2000s.
Let's start with the worst picks. To be fair, there are going to be some bad picks when you look at the position where the Steelers have been drafting. Their success gives them picks at the back end of the first, which is a hard spot to consistently get good players. They've had a lot more good picks than bad ones, but here are the five worst picks of the 2000s.
Jarvis Jones (17)

Artie Burns (25)

Devin Bush (10)

Ziggy Hood (32)

Terrell Edmunds (28)
Jarvis Jones, simply put, was not a good draft pick. It's a little concerning that he was the 17th pick and the Steelers have the 17th pick this year. He played for the Steelers for four years and only tallied six total sacks. Not exactly what you want from a first round outside linebacker. He was serviceable with his 130 total tackles over four years, but he just never lived up to the first round value. 
Artie Burns was never worth a first round pick. He was just bad on the outside and he couldn't play the slot well enough at the pro level either. As a corner, no news is good news. Well, there was always a little too much news about Burns. That tells you what you need to know about his career.
Devin Bush was a great linebacker at Michigan and in his rookie year in Pittsburgh, tallying 109 tackles, 2 picks and 4 fumble recoveries.
His issue was his injury. In 2020, he tore his ACL, which is a horrible injury for anyone, especially a middle LB. After his injury he was never the same player. He looked better this year, but was often exposed in the run game. He was let go in free agency and picked up by Seattle.
Ziggy Hood had a very solid career for the Steelers. He was with them for five seasons, his best one coming in 2012 when he had 42 tackles and 3 sacks. Hood had a good career and probably doesn't deserve to be on this list, but the Steelers have made some amazing picks that forced him here. He just never impacted the game how the Steelers envisioned taking him in the first round.
Terrell Edmunds also had a very solid career with the Steelers. He played on the back end with Minkah Fitzpatrick and looked good back there. He was really good at coming up into the box to make plays in the run game, but sometimes struggled in the passing game. His best year was 2019 when he had 105 tackles. Edmunds is another one who doesn't deserve to be on this list, but it's just where he fell given all the other picks by the Steelers.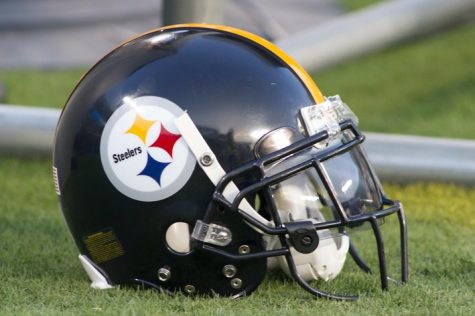 Now, onto the best picks by the Steelers. And let me tell you, there's a lot and narrowing this down was not easy. The most impressive part to me is there's five first ballot hall of farmers in the list, and none were taken in the top 10. Talk about some good draft picks.
Ben Roethlisberger (11)

Troy Polamalu (16)

TJ Watt (30)

Cam Heyward (31)

Maurkice Pouncey (18)
Roethlisberger led this team to two Super Bowl wins in 2006 and 2009. He was this team's leader for 18 years and was invaluable to their success. Roethlisberger was a 6 time Pro-Bowler with the Steelers. He leads the team in wins, winning percentage, and playoff appearances. It would be hard for anyone else to top this list.
Polamalu was one of the most impactful and important players on the Steelers 2 Super Bowl teams. He was known for his crazy, acrobatic interceptions. Polamalu may be best known for his ability to time up the snap count and jump over the line of scrimmage to make a tackle for loss. He was a nine time Pro-Bowler, a five time All-Pro, a member of the 2010s All-Decade team, and a First-Ballot Hall of Famer. He's one of the best defensive players in Steelers history, and he very well might be the best. 
TJ Watt could be the best defensive player in Steelers history by the time he hangs up the cleats. In 2021, Watt tied the single-season sack record with 22.5 in only 15 games and deservingly won the NFL Defensive Player of the Year. In 2019, he amazingly forced 8 fumbles and recovered 4 of them. If Watt can stay healthy, I think he could easily move up this list and become one of, if not the, best defensive players in Steelers history.
Cam Heyward has been a constant force in the trenches ever since he was drafted back in 2011. He is always near the ball and has been a huge reason for the Steelers' defensive success. He has been First-Team All-Pro three times and is a six time Pro-Bowler. And something that cannot be seen in awards is his leadership. He is a captain of the team and always leads and mentors the younger players.
Heyward is a five time Walter Payton Man of the Year nominee. As great as he's been on the field, he's been even better off the field. The Steelers certainly got a steal at 31 overall.
Last but certainly not least is Maurkice Pouncey. He was the rock of the offensive line for a decade, and he excelled in his role. Pouncey was a nine time Pro-Bowler, a five time All-Pro player, and he was named to the All-Decade team. Another great pick by the Steelers in the mid to end of the first round.
Because of the great picks, I had to leave out some great players. Here's an honorable mention list of players who could be in the top 5 best picks.
David DeCastro

Heath Miller

Casey Hampton

Santonio Holmes

Lawrence Timmons
Even this would be a good top 5 for draft picks, and to think it's only an honorable mention list? It definitely makes me look forward to this year's draft, especially considering we have two of the first 32 picks.
Leave a Comment
About the Contributor
Sam Himrod
Hi, my name is Sam Himrod. I am a junior, and this is my first year on the staff. I love spending time with friends and family. I am a member of the varsity...