Promising spring season lost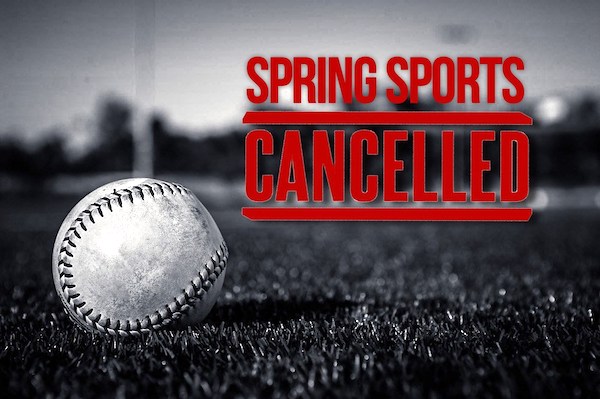 This time hasn't been great for any of us, especially the spring athletes at Shaler Area High School who have had their seasons cancelled.
When Governor Wolf cancelled school for the rest of the year, the spring sports seasons weren't far behind. It was an even tougher pill to swallow here at Shaler Area because of the expectations that were in place for the teams and individuals.
"It became inevitable as the pandemic (spread)," Athletic Director Clint Rauscher said. "It was even more disappointing because our spring teams, across the board, were very talented and I think all of the teams would have made the playoffs (for the first time) since I have been here."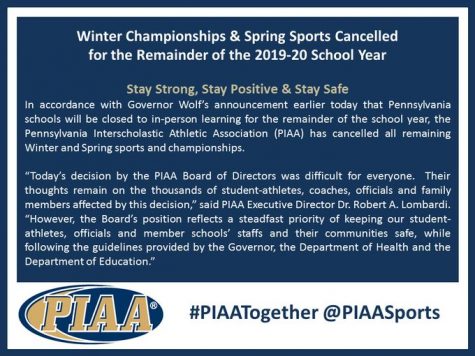 The spring sports that lost this season are baseball, track, tennis, boys volleyball, softball, boys lacrosse and girls lacrosse. All of those sports have been cancelled, and it's affected each and every one.
For baseball, five seniors were set to play this season including Jake Bredl, Nick Rispoli, Will Jamison, Grant Galloway, and Kyle Ford. Their season consisted of one scrimmage against North Allegheny. Last season, the baseball team went 15-6-1 and won the WPIAL Championship by beating Laurel Highlands 8-1.
The boys tennis team was looking forward to a great season. The team won its only exhibition 5-0 over Vincentian Academy. The senior tennis players are Sam Bens, Evan Michalek, and James Engel.
The senior track athletes are Nathan Hayward, Jacob Ishman, Dalton Kalbaugh, Cam Mbalo, Madeline Bartosh, Mandi Dobson, Samantha Goetz, Malina Kilgore, Shannon Roche, Autumn Roney, Julianna Sciullo, Aliza Zelina, and Bailey Ritchey.
"It is very unfortunate that the season was cancelled. We had very high expectations for several athletes to get atop of the WPIAL medal stand and a few of those athletes to qualify for the state championship," track coach Shawn Ryan said. "We even expected to finish the season with a WPIAL and State Champion (individual athlete). There is still hope for the athletes as they have a bright and promising future if they (remember) what I tell them day in and day out: 'be present and be great when you need to be!'"
Boys volleyball had a fantastic season last year under Coach Paul Stadelman, finishing the season 17-5-3, including a stretch where they went 11-1 in the middle of the season. They reached the WPIAL semi-finals and PIAA quarter-finals.  The seniors on the team are Tommy Borgen, Trapper Crain, Billy Dadowski, John Erlewein, Daniel Evans, Steve Hoffman, John Kenst, Nick Koorsen, Grant Newland, Jon Schimmel, and Don Truong.
Girls softball, coached by Tom Sorce, will not be taking place this year, after going 10-7 last season. The senior softball players are Tori Martrano, Emily Cavacini, Meghan Lacey, and Ella Richards.
"
Our spring teams, across the board, were very talented and I think all of the teams would have made the playoffs.
— Athletic Director Clint Rauscher
Boys lacrosse, coached by Bill Wightman, went 4-10 last year. Seniors Tom Carlson, Andrew Demchsin, Zach Graff, Calvin Morris, Max Robinson, Cole Siford, Nick Simunovic, and Adam Williard will not have the chance to improve on last seasons record.
Girls lacrosse went 6-10 last season. Their seniors are Ava Kozej, Rylee Wilson, Autumn Bauer, Greta Kozej, Mackenzie Romac, Jasey Reiser, Jade Hromanik, Lacey Muto, Kelly Pare, and Ashlyn Wightman.
The ones most affected by this are the seniors, who won't get to participate in their final year playing sports at Shaler Area High School.
"It was disappointing for the seniors that had worked and trained for this final opportunity to compete and represent Shaler Area.  We had some tremendous athletes that were going to be very [successful, maybe] even a [State Champ].  To those student [athletes, I] wish them the best."