(Oakland) Raiders, Jon Gruden ready to Just Win, baby
Something scary is happening in Sin City. It's draped in silver and black, and is wearing an eyepatch.
Just in time for Halloween.
Football life forever changed in Raider Nation in early 2018 when Jon Gruden was given a 10 year, $100-million contract, and I predicted the moment they gave it to him that Gruden would win a Super Bowl with his team — and I believe that now more than ever.
Jon Gruden was born to coach the (Oakland) Raiders, the way Mike Ditka was born to coach the Bears or Bill Walsh was born to coach the 49ers. Gruden is the quintessential Raider. He and that team are a match made in heaven (or hell).
To me, the Raiders will always be the Oakland Raiders, as they will be to so many in Raider Nation. Despite being in a new city, this Raiders team is starting to become something special.
Following a 34-24 win over New Orleans, a game in which the Raiders outscored the Saints 34-14 over the final three quarters, it seemed as if Gruden's hiring was finally legitimized. This is what they brought him here to do.
Gruden out coached one of the best play-callers in the league, Sean Payton, while Derek Carr outplayed a future Hall-of-Famer, Drew Brees. Carr beat Brees at his own game: completing a lot of passes while spreading the wealth to many receivers and racking up yards. Carr threw for 282 with 3 touchdowns. He completed balls to 11 different weapons without throwing an interception.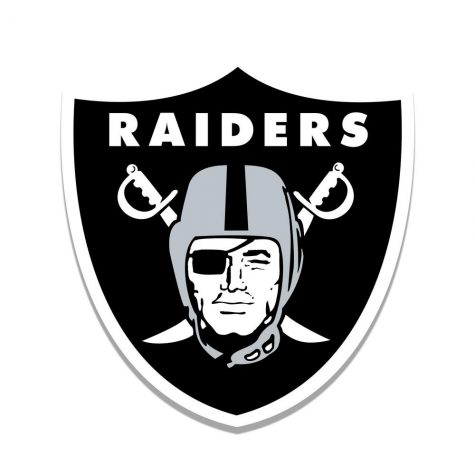 Al Davis would be proud.
Gruden has been successful in the past, and has a history of turning franchises around. His early years in Oakland were highly successful. In 2000, Gruden went to the AFC Championship Game where he ran into possibly the greatest defense in NFL history. His team lost 16-3 to the Ravens. The very next year the Raiders got Tuck Ruled in the snow by the Patriots lost in overtime to the eventual Super Bowl champions.
Gruden was then traded (mostly because then-owner Al Davis had had enough of him) to Tampa Bay, where, in his first year, he went 12-4 and won the Super Bowl by beating, you guessed it, the Oakland Raiders.
Think about that. Since their inaugural season in 1976, the Buccaneers have the NFL's worst winning percentage among active franchises and Gruden led them to their only Super Bowl victory.
So when Gruden was given his contract two years ago, he was given the right to blow up the Raiders and start over. He accomplished that by trading away Khalil Mack to Chicago, and then sending Amari Cooper to the Cowboys.
For those controversial moves, Raider Nation was ready to drag Gruden to the depths of The Black Hole, but perhaps Gruden is getting the last laugh. Mack and Cooper have combined for one playoff win with their teams, and last year neither made the playoffs. With the draft picks Gruden got for Mack and Cooper, the Raiders picked up two future stars: Josh Jacobs and Jonathan Abrams.
Jacobs powers past defenders, and sometimes through them, and attacks until the opposing defense can't keep up. Abrams throws himself all over the field and disrupts quarterbacks and offensive weapons. He doesn't care about his body, something that the '70s and '80s Raiders would be proud of. He is turning into a perennial defensive Pro-Bowler.
(Oakland) is in the toughest part of their season: the silver and black just lost in New England and now have to play Buffalo, Kansas City, Tampa Bay and Cleveland. Odds are they will lose every single one of those games, but following that, they have one of the easiest schedules in football.
Yes, the Raiders have a real chance of winning 10 games this year. With the additional playoff spot being added this year, that should be enough for (Oakland) to make the playoffs.
When it's all said and done, Gruden's $10 million a year will look like a wise investment when he brings a Super Bowl ring to (Oakland).
He's going to just win, baby.