Pirates are proof you get what you (don't) pay for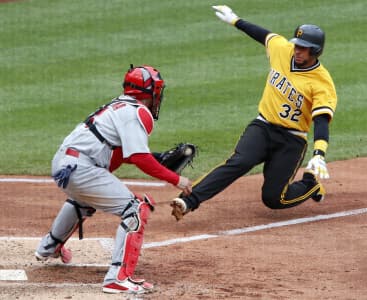 Watching the baseball playoffs, there was one question that I couldn't get out of my mind. Why are the Pirates so bad?
That's been a common question among Pittsburgh baseball fans for years now. Why are the Pirates so bad? This question is asked on a very consistent basis by baseball fans in Pittsburgh and I know the answer: Bob Nutting.
Nutting owns the Pirates and thus has a great deal of power in the organization. Nutting is the one who has the final word on big decisions such as how much money the team is going to get to spend in the offseason.
One of the biggest issues when it comes to the Pirates is money. Nutting, being the penny pincher he is, never gives the Pirates much to work with. This is why whenever the Pirates are lucky enough to come across a good player they can't keep him because they aren't willing to pay for good players.
Tyler Glasnow was the Rays starter in game one and game 5 of the World Series. The Pirates drafted and developed Glasnow just to trade him away and watch him become a superstar.
It's frustrating that Glasnow was never good in Pittsburgh, but the problem is even if he did become a great pitcher here he wouldn't have stayed long. Whenever a player plays really well he gets paid. That's just how baseball works. Whenever the Pirates have a player like Gerrit Cole, fans know they won't be here for too long because Nutting isn't going to spend any money.
After Andrew McCutchen became an MVP and one of the league's top players we knew he wouldn't be in Pittsburgh for much longer. He deservedly wanted big money and the Pirates weren't going to give it to him. Eventually the Pirates traded McCutchen.
Another player traded for financial reasons was Gerrit Cole. Pittsburgh knew it wasn't going to pay him when his rookie contract ran out so they decided to ship him off to Houston.
Another issue is the coaching and player development throughout the organization. Players like Charlie Morton and Tyler Glasnow never reached their full potential in Pittsburgh due to issues when it came to development. With the right coaching they could've been stars for the Bucs.
Imagine a rotation with former Pirates like Gerrit Cole, Charlie Morton, and Tyler Glasnow.
No team in baseball could ever compete on a regular basis with this plan and mentality. The bottom line is the Pirates aren't going to be good until they begin spending money. Nutting either needs to start spending or he needs to sell the team.
In order for a team to win they need to have a good mix of young guys who come up through the system and older players who have either been signed or traded for. You can't just win with a bunch of youngsters that have been in the minor leagues for the majority of their career.
For example, the Rays, who just won the AL pennant, have younger guys like Randy Arozarena who have stepped up and become a star out of nowhere, while at the same time they also have veterans like Morton and Hunter Renfroe who the Rays signed and traded for in the offseason.
Tampa Bay isn't a big market just like Pittsburgh. Nutting should be taking notes. The Rays and Pirates are very similar in the fact that they don't have a lot of money. The only difference is the Rays spent their money on players while Nutting most likely used it on a new pool.
Pirates fans will continue to suffer until changes are made at the top of the organization.