How to make the most of yourself during a quarantine
Back in March 2020, society was faced with a crisis like never before; I'm sure you all know what I'm referring to. Everyone was placed under a strict quarantine and had to adapt to a new lifestyle. The challenge then was to find a way to somehow keep ourselves happy and sane. Recently, there were worries we would have to enter into this quarantine state again. Could you do it again?
Maybe you didn't have any idea how to spend your time during the first quarantine, but if we are forced to enter into this state of social isolation again, we want to help you survive. Here is a Top 10 List of things you can do to fill your time. All of these were based on a survey of high school students, so be assured this list is for you. You can't go wrong with any of these options.
10. Learn a New Skill/Talent
We may not realize it, but the possibility of learning something new is at our fingertips- YouTube. YouTube has just about any tutorial video you can imagine. So if there's been a skill or talent that you've always wanted to learn, use the app to your advantage. You could learn how to play an instrument, perfect your makeup skills, cook/bake, sew, even juggle! The possibilities are endless.
9. Come Up With a Skincare Routine
Call me crazy, but having a solid skincare routine can be life changing. I know so many people who didn't have one but, once they found the right one for them, they realized they weren't only glowing on the outside, but the inside as well. Taking care of your skin helps you feel good about yourself and you can come out of quarantine looking fresh. If you don't know where to start, I recommend Skincare by Hyram on YouTube, who has all the tips and tricks.
8. Keep a Journal
I think it's beneficial to always have a journal lying around that you can write in whenever you're feeling overwhelmed or don't have anyone to talk to. However, I think it's especially important to keep one now so you can look back on your days in quarantine and show it to your kids who didn't live through the pandemic. You can even cut out newspaper headlines or use photos/polaroids to glue onto the pages.
7. Watch the Sunrise
It's really the littlest things in life that can make our day. Arguably, the best way to start your day is watching the sunrise. You can do it wherever you want: on your porch, from your window, even on your roof with a blanket! Take some photos of the pretty sky and relax as you start your day with a clear mind. Now is the best time to do it as the sun rises at the latest time of the year in December — anywhere between 7:20 and 7:40 am.
6. Take a Drive in the City
We're lucky that we live in a city that has so much to do and see. Although we're limited to what we can do right now, the beautiful city views of Pittsburgh will never change. Take a ride through the city with your favorite music playing and see everything it has to offer. You could take in the view from Mt. Washington or drive right in the city itself. My recommendation? Drive through the Fort Pitt tunnels at night with "Heroes" by David Bowie playing. You'll really feel like Charlie from The Perks of Being a Wallflower.
5. Experiment with Hair and Makeup
Who's going to see you anyway? Quarantine is a perfect time to practice new makeup and try new things with your hair. Dye it a different color. Chop it all off. You will have time to fix it if you hate it. Also, when the quarantine ends, you will have found a makeup method that perfectly fits you so you can really show off your glow up.
4.Go for a Walk or Run in a Park
There are a lot of parks in the Pittsburgh area. There will be less people out, so if you're someone who gets embarrassed when people see you exercising, you won't really have to worry about that with a few exceptions. Head over to Fall Run Park, the Riverwalk in Downtown, Aspinwall Riverside Park, or many more. Take your dog or your Airpods and enjoy a workout with a view.
3.Make a Workout Routine
With a lot of time to yourself, you can finally find the time to workout and not be completely stressed with work, a job, sports, etc. Find someone on Youtube who inspires you or find an influencer on other social media apps, especially TikTok. You can find a lot of good exercises and put together a workout routine that suits you perfectly. It's better than being a couch potato.
2.Cook and Bake/Learn New Recipes
This is something that's good for all ages and can be turned into a family event. Find an interesting cookie recipe or a new pasta online and try your best to make it. Cooking can be fun, and in a quarantine situation, cooking will be low stress compared to most other things. You might get so good, you'll find out you are the next Gordon Ramsey! You'll be actually thanking quarantine one day. Don't get too good, or you'll need more of #4 and #3.
1.Binge a TV Series or Movie
Obviously, working out is great. Cooking is great. But, at the end of that day, we're all tired. Find a new Netflix show or movie and just watch it until 3 am. It's fun staying up late and some shows are really addictive. I recommend Gossip Girl, Grey's Anatomy, Friends or The Office. There is nothing more fulfilling than finally finishing a 16-season-long show, and now you have the time. Don't waste it.
"Quarantine" doesn't have to be a word that scares you, even if you feel like you're barely surviving right now. With our top 10 list of things to do, you might be surprised to find out that there's still so many new places and areas of life to explore- even if you can't do it alongside other people.
If you have other ideas on how to survive during quarantine, please share them with us in a comment.
Leave a Comment
About the Contributors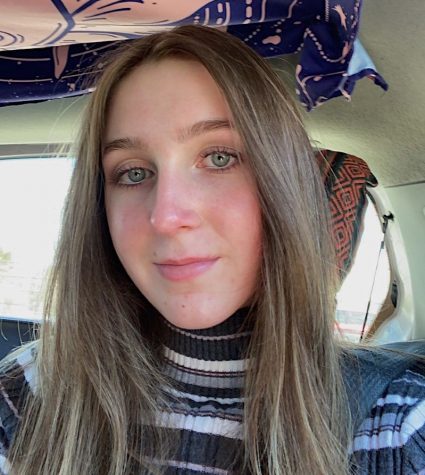 Savannah Schultis
Hi, I'm Savannah! I'm a senior and this is my second year on the Oracle staff. When I'm not writing an article, I enjoy singing, listening to music,...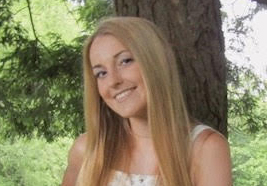 Kiera Harger
This is Kiera Harger's first year on the newspaper staff. She plays softball and tennis and loves fashion, TikTok, and food. She's a big Penn State...