Q&A with actress Shelby Young
Shelby Young is an American voice, motion-capture, and on-camera actress. She received the opportunity to work in theater as young as three years old when she did pageantry in her home state of Florida. However, her mom realized this wasn't exactly for her. Thankfully, the judges of the pageant were modeling and acting agents who decided they wanted to represent her, kick starting her career.
As a child, Shelby loved performing for her friends and family, so she always knew she wanted to be an actor. Her love for acting took her and her mom to New York, where she found success in film and television. For this reason, her agents convinced her family to move to Los Angeles where "the opportunities are endless".
Her first acting opportunities included commercials when she was around five years old, but she filmed her first TV show in Florida when she was just seven years old. As she has grown, her career focus has shifted to voice over and motion capture acting for animation and video games. Her voice over credits include Rayna in Nickelodeon's new series Baby Shark's Big Show!, Princess Leia in Star Wars Forces of Destiny and  Soph Blazkowicz in the newest installment of the award-winning Wolfenstein series. However, she has played a few smaller roles in film and TV such as Wild Child, The Social Network, and, most notably, American Horror Story.
Q: How did you earn the role of Leah in American Horror Story? What was the auditioning process like? 
A: As far as American Horror Story, I originally submitted an audition tape for the role of Violet. Then casting brought me in to audition for Leah a few weeks later. The audition scenes were the first scene where Leah meets Violet and part of the basement scene. I committed super hard to the basement portion and threw myself up against the wall so hard acting it out that my shoe went flying over the casting director's head. We were all cracking up as soon as they said cut.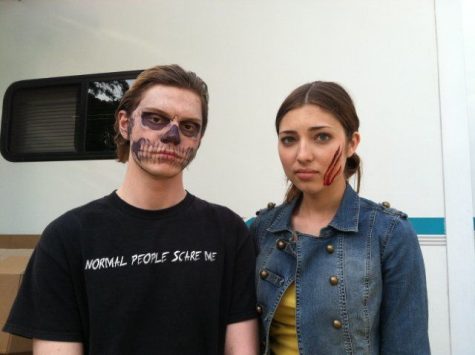 Filming the show was such a dream! I was originally only going to be in the first episode so when they invited me back for two more episodes I was over the moon. For the pilot, aka first episode, we filmed in the actual "Murder House" which was very cool (and very creepy!). Everyone on set was so warm and you'd never know we were filming something so dark and twisted between scenes, it was such a positive atmosphere.
One of the funniest moments on set is when we were taking a lunch break, we had our lunch area set up outside in this neighborhood and I had my bloody prosthetics on my face and Evan had his skull makeup on and I'll never forget the looks we got as people walked by wondering what the heck was going on. It was truly one of my favorite projects to work on in my entire career!
Q: Did you expect Murder House to become as popular as it did?
A: I honestly didn't really have any expectations! I was a fan of Ryan Murphy's already from Nip/Tuck and Glee so I had a feeling whatever he made would be gold. I could tell the quality of the show would be amazing right off the bat so when I heard the pilot was picked up into a full series, I can't say I was surprised but I was so excited! It blows my mind that people still stop me and recognize me from the show all these years later, it really is a special moment in TV history to be a part of.
Q:Have you watched Murder House and if so, what was it like seeing yourself on the screen? 
A: I have! It's funny, I watched the show weekly with friends. Whenever I would come on, I'd hide and feel embarrassed, but I've gone back to re-watch, to cut scenes for demo's or to share on social media, and I'm genuinely proud of my performance as Leah.
Q: Does it feel surreal looking back on it considering how popular the show has become? 
A: It does! Sometimes I'm even like… I can't believe that's me! It feels like another lifetime in some ways but it's so incredibly cool to see how popular the show remains to be!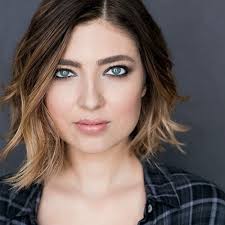 Q: Were you able to meet Ryan Murphy, and if so, what was that like?
A: I was! Ryan directed the first episode. He was fantastic, he really knew how to get us in the moment, not just emotionally but physically. Before the scene where I run out of the basement after being attacked and then Violet and Tate have their fight, he had us all do jumping jacks to get our hearts pumping. Made the scene even more real, in my opinion. I really loved his directing style when it came to finding the emotions for the character's as well. He's really kind and just all around just a super dope person.
Q: What was it like working with Taissa Farmiga and Evan Peters since most of your scenes were with them?
A: I loved working with both of them! Aside from being talented professionals, they were both super kind and made the set even more fun than it already was.
Q:Most of your scenes were with Taissa and Evan, but were you able to meet/get to know any other cast members? 
A: I was able to chat a bit with Dylan McDermott, and we've seen each other at some events outside of the show. He's such a stand-up guy, also crazy talented! I also chatted with Eric Stonestreet a bit at the premiere, I'm such a fan of his work. And then I hung out with Kai and Bodhi Shultz at the wrap party along with my friend Brennan Mejia. It was fun getting to celebrate with someone I'd already known for years!
Q: Do you have a preference for voice acting or on-screen acting? What's the difference between those like? 
A: There's a common misconception that on-screen acting is "real" acting, and voice over acting is just doing silly voices, but that couldn't be farther from the truth. Some of the most intense acting moments of my career have been in a VO booth. The ability to change your voice is, of course, extremely helpful if you want to be a voice actor, but without that acting background and ability, funny voices won't get you far. My current focus is voiceover and motion capture (that's when they capture your body movements and facial data to make a really realistic looking character — think Avatar or any recent video game cutscene), but I never like to close any doors in my life.
A major difference between the two is with on-camera acting, you have your face to rely on conveying your emotions. With voice over, that acting and those emotions need to come out through your voice. There's also a freedom in VO you don't get in the on-camera world. For on-camera, I'm a 20-something woman. My range would be a late teens girl (for certain networks) to early 30s woman. That's it. But in the VO world, I can voice babies, aliens, little boys, grandma's, animals and everything in-between! The sky is the limit, which I love.
Q: What was the change in atmosphere like moving from Florida to LA?
A: Oh, it absolutely changed my life. The opportunities I've been afforded and the projects I've been able to audition for and work on would have never happened if I weren't in Los Angeles. Things are a bit different now with the pandemic, all auditions and callbacks (and most jobs for VO) have moved online so the ability to live outside of LA and still work is an option now. But, if you want to be a continuously working actor I do recommend living in a major entertainment hub city like LA, New York, Chicago, London, etc.
Q: Do you have any future projects or films you're working on? What direction would you like your career to go?
A: I do! I feel very lucky to have numerous animated projects, video games, commercials and more coming out soon! This past year was one of my busiest, surprisingly, since all of my work was from my closet. I feel very grateful that I was able to continue chugging along and that the VO industry was able to figure out ways to keep us working while keeping us safe. I'm not able to share most projects as they haven't been announced yet, but you can hear me later this year on Baby Shark's Big Show! as Rayna (our first "Fishmas" special aired in December on Nickelodeon)! Other recent VO projects include Star Wars: Tales from Galaxy's Edge, Call of Duty: Black Ops Cold War, Spirit Riding Free's interactive special on Netflix and additional voices for The Mandalorian!
As far as the direction I'd like my career to go, I'm really happy with the direction it's going now! Playing so many versatile characters across children's animation, adult animation, games and more is truly a dream come true.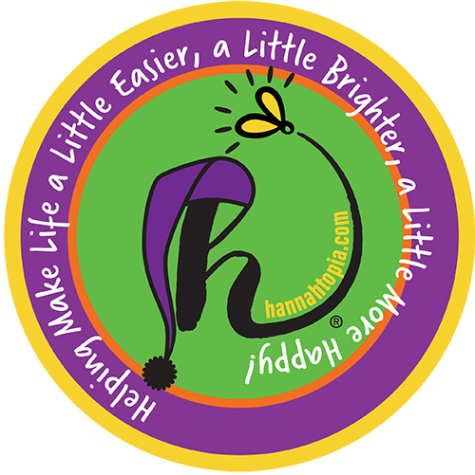 Leave a Comment
About the Contributor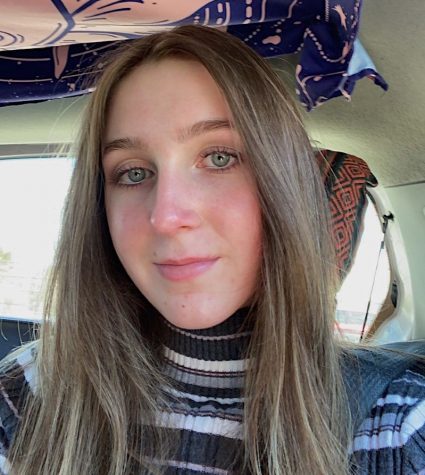 Savannah Schultis
Hi, I'm Savannah! I'm a senior and this is my second year on the Oracle staff. When I'm not writing an article, I enjoy singing, listening to music,...