High school starts peer tutoring experiment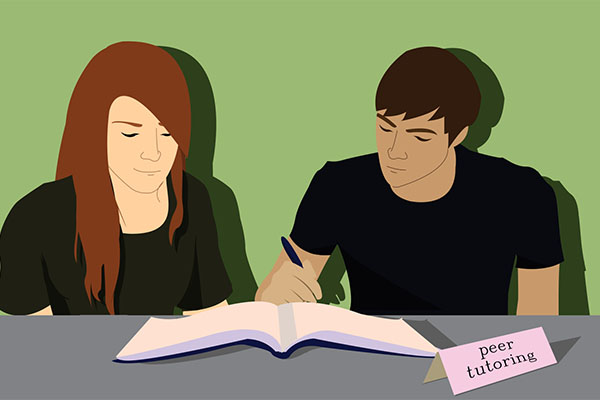 Have you ever gone to the library to get tutored and realized there were no tutors available in the subject area that you needed? Now you can head to the library for a chance to get tutored by one of your peers. The idea of peer tutoring first came up at a student government meeting. It was suggested to help the issue of not enough tutors to cater to students who needed them.
"There was a student in the room that came from another school and he said his previous school had peer tutors, and (asked if we) could we look into it? The answer was yes, I would absolutely look into it," Activities Director Mrs. Mindy Thiel said.
Mrs. Thiel proposed sending applications to those who were interested in being a peer tutor and required a teacher recommendation. She proposed the idea to the Department Chairs as well as Dr. Royall, Mr. Misko, and Mrs. Townsend, who then gave her the green light, which resulted in about 16 to 18 students applying to tutor their peers.
"They were basically vetted by their teachers saying, yes, you can tutor in math up to this level. Yes, you can do social studies up to that level," she said.
Tutors are available from periods two through eight, but the school is still looking for those who have periods one and nine free who might be interested.
So far, the third nine week is serving as a trial period to see whether or not peer tutoring does work and will continue to serve as a good resource to students. If it goes well, it will be brought back the fourth nine weeks and eventually into next school year.
"We're one week into it and I know the tutors are showing up I know the math teachers especially are excited," Mrs. Thiel said.
Nolan Le, who tutors several subjects including math, science and Spanish, says he signed up to help others.
"One of the main things is that I like to help people out as much as I can and whenever I'm learning something in my classes I appreciate it when the teachers give little tricks and stuff like that," he said. "Sometimes I hope that I'm not confusing them because the way that I do it may be a little different than the way they were taught so I just hope that I don't confuse them and I help them out."
He is so dedicated that he misses his seventh period lunch period to spend his time in the library to help those who do come in in order to improve their grades.
"It's not that bad, I do have some friends at lunch that I wish I could sit with, but being up here is fine, I'm okay with it," he said.
However, not many students show up considering it is a lunch period, but when a decent amount show during eighth period, they often see the teacher before seeing him.
"I'd prefer (learning from) a student if they are trustworthy and I know them because they have learned it more recently. A teacher might not teach that exact subject like math. I might be in pre-calc and they teach algebra two so having been taught by a student that has recently taken it, I feel a little better," Le said. "If they are in a high math course you know that they probably excelled in their lower math so they know what they are doing."
For those who would like to try something new, or have a preference for learning from someone their own age, the peer tutors might be a useful resource for you. The school is still looking for more peer tutors. Don't be afraid to volunteer as a tutor or head to the library and use those willing to help give your grades the boost they might need.
Leave a Comment
About the Contributor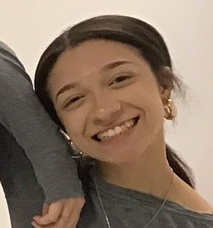 Kamaria Mutadabur
Hi, I'm Kamaria and this is my second year being a part of the staff for the newspaper. I really love anything that has a story. I do some stuff for...