PA Secretary of Education, State Senator visit SAHS to award Seal of Biliteracy
Pennsylvania Senator Lindsey Williams and Secretary of Education Dr. Noe Ortega visited Shaler Area High School on April 19 to recognize students who advocated for the Pennsylvania Seal of Biliteracy. The Seal of Biliteracy is an award given to students who have attained intermediate to high proficiency levels in English as well as at least one other world language of their choosing.
All members of the Japanese National Honors Society wrote letters to the state officials for the last three years in order to advocate for the Seal. However, only twelve letters were read and acknowledged by Senator Williams who in turn informed Dr. Ortega.
"Senator Williams is a big supporter of the community. I got the impression that she likes to see the community try to further benefit itself and I respect both of them (Senator Williams and Dr. Ortega),"  Japanese teacher Mr. Steve Balsomico said.
Of the twelve of the students that attended, four spoke on why the Seal of Biliteracy and learning another language is important to them. The meeting consisted of other speakers from the district including superintendent Dr. Sean Aiken, principal Dr. Timothy Royall, and language teacher Mr. Balsomico.
The Seal of Biliteracy highlights the achievements of students who have learned two or more languages and those who have taken it for at least four years. This could be done through language classes offered in school, community based language programs, or even life experiences. It has a plethora of benefits, such as standing out on transcripts, showcasing foreign language capabilities that provide educational and employment opportunities, being a symbol of your accomplishments, and  demonstrating a willingness to learn.
"In a world that is becoming increasingly globally dependent, we as a nation and as a people can't afford to close our eyes and ears to the world around us. The first and most important step towards knowing the world at large is to understand others' culture and language," Mr. Balsomico said.
The criteria to earn the Seal for a native English speaker is to pass the English Keystone and a nationally recognized fluency test that demonstrates competence for language. If you are a native speaker of a language other than English, then you just have to pass the English Keystone. With that being said, you do not have to be a native English speaker as the Seal is for all students learning two or more languages. It will go into effect in time for the graduating seniors of 2023.
This spectacular event didn't just recognize the Seal of Biliteracy, but showcased how much change can be made through just pencil, paper, and most importantly, your voice, since the impetus for this event was the letter writing campaign of SAHS students.
"Anything is possible. Fight for what you believe in and know that your voice, beliefs, and opinions matter," Dr. Aiken said.
This was not only the first time Dr. Ortega and Senator Williams have visited Shaler, but the first time many have even met the pair, who both serve important roles in the state government.
"Dr. Noe Ortega was extremely humble and passionate about education, world language, interactions with students, and listening intently with the purpose of learning,"  Dr. Aiken said.
Leave a Comment
About the Contributor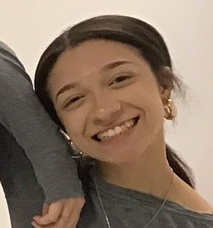 Kamaria Mutadabur
Hi, I'm Kamaria and this is my second year being a part of the staff for the newspaper. I really love anything that has a story. I do some stuff for...