Big Bob from Morning Freak Show and his Path to Local Stardom
If you live in the Pittsburgh area and have gotten in your car in the morning, even if it is just for a second before you plug in your aux cord, you've probably listened to 96.1 which means you that you have heard the voices of Michael Dougherty and Bob Mason, better known as Mikey and Big Bob on the morning 'Freak Show'.
Bob's journey about how he got into radio, what he likes and dislikes about it, and the privileges that he has been presented with due to his job is a truly inspiring and fascinating story.
Bob went to community college for one semester, taking general classes and had a few random jobs sprinkled throughout his early life. He then started working at his first radio station, located in Detroit. He was hired as a part of the promotions department, where he was involved behind the scenes and did not display much interest in being a part of the public aspect of the job. The idea of becoming more of a public figure in radio struck him that summer, which he spent going to concerts and events for the station.
"I pretty much knew that I wanted to do this somehow for the rest of my life," Bob said. 
So he did. Bob's first year on the radio was 2001, but he has been on 96.1 Kiss for 19 consecutive years. His favorite part of the job is getting paid to work with his best friend Mike. Before they began on the radio, Mikey and Bob worked in a shoe store together during high school. The two have remained each other's best friend.
"It is still amazing to us that they actually pay us to do our show…We grew up together, went to middle and high school together and now get to work with each other everyday," Bob said. 
Some highlights of his career have been meeting Beyonce, Ed Sheeran, and Taylor Swift, Beyonce being one of the first.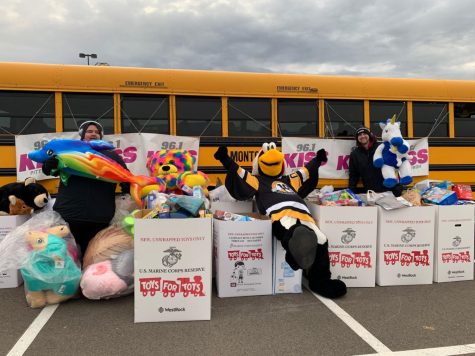 Ed Sheeran has visited their station to hang out and play music in their performance studio many times over the years. As for Taylor Swift, for how super famous she is, Bob described her as one of the nicest humans ever. 
He has hosted the Penguins playoff game big screen viewings, broadcasted live from the Super Bowl, and thrown out the first pitch at PNC park, but none of those things are his favorite memories from his job. 
"Honestly, hosting the Children's Hospital 'Walk For Children's' event every year or our 'Stuff a Bus' toy collection drive that we do for Toys for Tots in Western PA and seeing our city come together is some of the coolest stuff that I get to do," he said.
Bob described gratitude for how lucky the pair is to have been granted all of these opportunities. However, he also noted that waking up at 3:15 am every morning never really seems to become normal.
"
…honestly hosting the Children's Hospital "Walk For Children's" event every year or our Stuff a Bus toy collection drive that we do for Toys for Tots in Western PA and seeing our city come together is some of the coolest stuff that I get to do.
— Bob Mason
The 96.1 Kiss morning 'Freak Show' is composed of a ton of different segments designed to make your morning, including some of Bob's favorites: Facebook comments, power rankings, and Florida stories. 
"The Facebook comment section is the worst. For some reason people feel the need to comment and over exaggerate everything," he said.
Basically, if a local sports team loses, a TV show gets canceled, or some large announcement has taken place (such as Rihanna being the Super Bowl halftime show), Mikey and Bob will look at the Facebook comments and read the wildest ones on the show.
Power Rankings are simply when the two give their top 5 lists of things that they like. For example, they've done a list on their favorite Mac Miller songs. Bob's list from highest to lowest: 'Knock Knock,' '2009,' 'The Spins,' 'Just A Kid,' 'Kool Aid and Frozen Pizza.'
Arguably the people's favorite, Florida stories consist of anything and everything that happens in Florida. The two got the idea to start to highlight what they thought to be the funniest moments about 10 years ago, and have continued the tradition ever since. Whenever a Florida story happens such as if someone were to get arrested with an alligator in their car, it makes the show. 
"The opportunities I have been given, the number of people I get to help, and the laughs that I get to share everyday are the reason(s) that I keep doing what I'm doing. I can't imagine any other job fitting my life or bringing me more joy than this one," he said. 
Leave a Comment
About the Contributor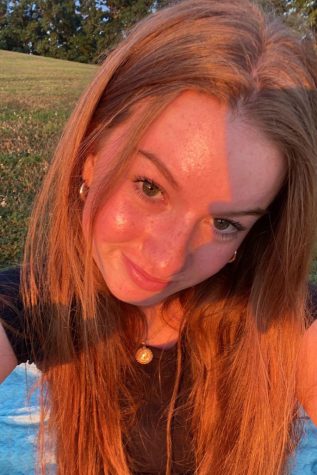 Paige Sigmund
Hi! My name is Paige Sigmund. I am a junior and this is my first year writing for The Oracle. I participate on both the high school softball and girls...