Shaler Area Takes on Polar Plunge Again
Last year Shaler Area took on the Polar Plunge in February to represent our Unified Bocce team at Acrisure Stadium to help raise money for the Special Olympics and unified programs all across Pennsylvania. Shaler Area had one of the biggest outcomes last year with a team of 95 students and teachers "freezin for a reason". 
Shaler Area's life skills class first introduced the Polar Plunge to the high school in 2019. Since then the number of students who have joined Shaler Area's team, the "Titanics", has only increased. 
This will be the first year that Shaler Area will receive a portion of the money raised to help fund any of Shaler Area's needs, specifically the life skills class. 
A few of Shaler Area's teachers have been loyal to jumping in the freezing pool are Brad Susa, Craig Wells, and even superintendent Sean Aiken has jumped before. The event took place on February 24 this year, and after kids jumped, they warmed up in the heated tents.

Mrs. Christin Pintar, who works with the life skills kids, shared her appreciation for the event by saying, "Seeing all the kids get excited for it, and then seeing all the kids the day of the event is such a great feeling."
When it came time to take on the jump this year, the Titanics had 91 members consisting of students and teachers. Shaler Area raised a total of $7,000 after raising more than $5,000 last year. The top contributors were Ashleigh Hansel, Hannah Milliken, Lily Beck, Kaysia Chelli, Jacob Broderick, and Sarah Bartolowits. 
Kevin Jansen who participated in the jump and is also proudly a part of Shaler's Unified Bocce team said, "the water was really, really, really cold. But our Bocce team might be going to Hershey if we win in our next match."  
After plunging, students could enjoy the next few hours eating snow cones, getting a snack, drinking hot chocolate, dancing, and playing games. 
The Polar Plunge is one of the biggest winter fundraisers the school participates in, and is one of the most talked about fundraisers amongst the students. 
"It was fun and I liked to see my friends. I was proud of all the kids that came out," sophomore Dalton Suchma, a member of the Unified Bocce team, said.
Leave a Comment
About the Contributor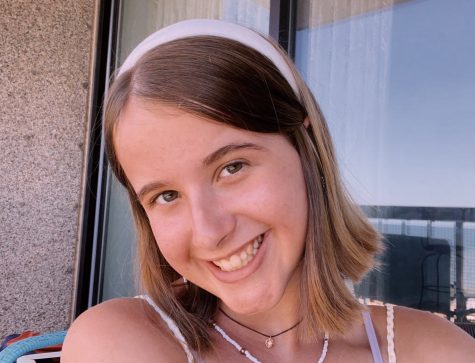 Josie Wilkins
Hi! My name is Josie Wilkins, and this is my first year participating in newspaper. I ama junior and take part in the Shaler Area Dance Team and Shaler...