Shaler Student Volunteers with Ukrainian Learning Program
Bella Minyo, a current sophomore at Shaler Area High School, volunteers for the "ENGin Program," a nonprofit organization that focuses on connecting Ukrainians, 10 to 35 years old, with native English speakers to improve their spoken English. Minyo originally got involved because she was looking for a way to get volunteer hours that would be flexible with her busy schedule. 
"It's a really easy process to get started and it's a great way to get volunteer hours for NHS and Global Scholars Programs while also helping people globally," Minyo said.
ENGin was first created in March 2020 as a way to help Ukrainian children improve their English and make Ukraine stronger and more economically developed. There are many European countries that use English in business and workplaces as well as in universities and colleges. With the ongoing war between Ukraine and Russia, this program is especially important and helpful to Ukrainians.
The founder of ENGin, Katerina Manoff, moved to the United States from Ukraine as a child. As she became older, she had the idea of a small project that would help a group of Ukrainian teenagers learn English, which grew to be successful. After seeing the results, she broadened the program to a wider audience and now ENGin is a global nonprofit organization that works with students and countries from around the world.
 "15,000 students have been served in the ENGin Program and there are 10,829 active students right now. There are about 8,769 active volunteers in the program and there is an average of about 93% of students whose English improved after 3 months with ENGin," Minyo said.
"
"I've heard first hand accounts of the way that the war is impacting her and it's really given me an unfiltered perspective on the war between Russia and Ukraine. There's something very different from hearing about bombings and air raid sirens through a news article versus hearing it from someone who lived through it, and is still living through it,
— Bella Minyo
Minyo is one of the many volunteer tutors who helps her assigned student by meeting with her once a week for an hour through Zoom. Conversation practice incorporating words or phrases that are in the current unit, as well as acting out scenarios are just some of the ways the tutor can help the student. The focus of their conversations are mostly on common situations they could experience traveling or in educational institutions, while also instructing them about cultural aspects in those situations.
"This sort of one-on-one conversation practice helps them to get used to conversations they might have while traveling or other scenarios if they are in a different country," Minyo said.
While the learning and progress that is accomplished by the Ukrainians through this program is incredible, there are also other important experiences and knowledge that can be gained through ENGin. 
"I have the opportunity to learn so much about a culture that is different from our own from someone who lives in Ukraine and it is a very globally eye-opening experience," Minyo said.
As the war on Ukraine continues, Minyo's student has been able to open up to her about what is happening and how it's affecting people on a personal level and sharing stories.
Minyo and her student have very interesting conversations, and both have learned a lot from each other through this process. It has given her a new perspective that she would never have without this program. 
"The hour just seems to go by so fast because talking with my student is so interesting and fun," Minyo said.
Recently, ENGin has been getting a lot of new students joining the program and are in need of many more volunteers to pair up with them. This program can be a great volunteer opportunity as well as a good chance to meet a new friend and learn more about the world and other languages and cultures.
"In an increasing global community we live in, it's more important than ever to be understanding of the way people think and do things even if it is different from the way we do them. It helps us to understand more about the way they might think because of their culture and where they live," Minyo said.
Leave a Comment
About the Contributor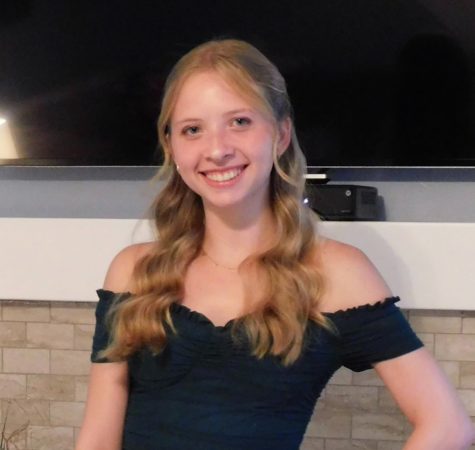 Elena Flavin
Hi my name is Elena Flavin and this is my first year on The Oracle! I am also on the Shaler Area Dance Team, and I dance outside of school at a studio...