District planning on Jan 11 return to hybrid model
Remember the days when students actually looked forward to having time away from school during holiday break?  Remember when everyone dreaded returning to the classroom in January?
Those were the days. The 2020 school year is much the opposite. Students have had very little opportunity to attend school in person this fall, so how can one long for a break, and as for January,  many students are anxiously anticipating a return to school even though the start-back date has once again been delayed.
In mid-December, Shaler Area school administrators announced that students would resume school under the hybrid model on January 4.  That date has been pushed back to January 11 due to the spike in the number of COVID-19 cases in Allegheny County and across the state of Pennsylvania.
When school began on September 8, the Allegheny County Health Department reported a weekly total of 417 new cases of COVID compared to 6,576 reported just three months later during the week of December 6. Health experts have said the spike may be due to increased family gatherings and socializing during the Thanksgiving holiday.
Superintendent Sean Aiken said that part of the decision to delay the start of school in January is to ensure the safety of students and teachers by creating more time between the holidays and a return to school, but he is eager for students to return to in-person learning.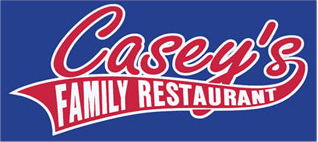 "Our goal is to come back to school and stay in school," he said. "The longer we push out the harder it is to get back into a rhythm and a routine."
During virtual learning, it's easy to become comfortable at home, Aiken explained. Students may not be as engaged as they would be in a classroom setting which he said "is a concern". He and other school administrators discussed not only the educational challenges, but the health and emotional issues in this type of situation, and how the school must work to meet the needs of both students and teachers.
On January 11, students will move from an all-virtual learning environment to attending school using the hybrid model, so only a portion of students are in the school building each day. Aiken hopes the final transition will occur in mid to late March when all students will return to school five days a week.
He also noted that the introduction of a COVID-19 vaccine has been another positive sign that things are headed on the path towards a return to normal.
"It is encouraging to know we are moving toward a solution," Aiken said. "It's a glimmer of light."