College not the only option for students after high school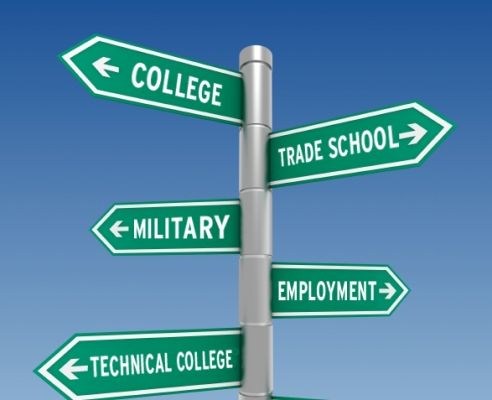 After receiving a high school diploma, many students struggle with what their next steps in life should be. With all of the different options offered in today's society, it can become overwhelming and stressful to figure out what to pursue.
"We want every student to begin developing their post-secondary plan as early as Freshman year, which allows for proper course exploration as well as time to evaluate and potentially adjust.  It's not where the student begins their process, but where they want to be at the conclusion," guidance counselor Mr. Mathew Anselmino said.
Many assume that the next step after the conclusion of high school has to be college.
This leads many to ponder if college is actually worth it. If a student can find a different career path that saves thousands of dollars by avoiding college and allows the student to do what he/she loves, why waste time and money on college?
Freshman year may seem early to start thinking about what career you want to pursue, but starting to plan early for the future allows time to consider and reconsider choices and weigh options.
Depending on the path you choose after high school, college may be the best option.
Duquesne University freshman Elisa Gabriel chose to attend college because of her desire to be a Speech Language Pathologist.
"I knew that I wanted to go into Speech Pathology. To be a Speech Pathologist, you need a masters degree. I feel like I've always valued going to college, and it was a goal I was working towards in high school," Gabriel said. "College has been really beneficial so far! I think it's sometimes hard to see the benefit of college classes when you're first starting, but I know that I'm on track to have a degree in something that I'm really passionate about," Gabriel said.
Throughout high school, Gabriel was an overachiever, graduating with straight A's, being captain of Shaler Areas Dance Team, taking all honors and AP classes, being in honor level choirs, and playing roles in the play and musical. Seeing her hard work pay off and contribute to her goals is a great feeling.
Ohio State University freshman Allison Himrod expressed her love for college by saying how it helped her grow as a person.
"Though I am only one semester into college, I have grown so much since high school. I'm so much more independent and having so much more freedom has allowed me to gain a better understanding of who I am and what's important to me."
Along with Gabriel, Himrod graduated with all A's in honors/ AP classes. Both girls knew that college was right for them. Just because they are both succeeding and knew that college was the right option for them, this is not the case for everyone.
One option to take into consideration would be a 2-year college. Most colleges offer traditional 4-year programs, but some offer 2-year programs. These programs can help students start their careers quicker. There are certain careers for which this type of schooling is available such as dental hygienists, cardiovascular technologists, or air traffic controllers.
Although college is a great option for some, it is not for everyone.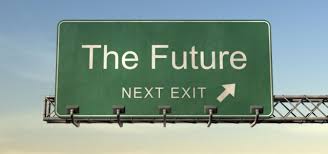 Another option would be a technical school. Shaler Area High School is one of nine school districts in the area that offers elective credits at A.W. Beattie Tech. Rather than attending college, some students are able to start careers or businesses right out of high school.
"I really enjoy carpentry and think that Beattie is a great source of money for the future. I love the people there and the ability to take a break from school work," senior Mollie Rutkowski, a SAHS student who attends Beattie for carpentry/ building construction, said.
Rutkowski says that she hopes to join the AmeriCorps, but she has also applied to a few colleges. No matter what option she decides to pursue, she will have options and experience she will have taken from Beattie.
Mr. Shawn Annarelli, public relations worker at Beattie Tech, said that there are a variety of options that students choose to pursue after attending Beattie.
"Typically, less than half of graduates have full-time employment right after graduation. More than half of graduates attend college, and many of them take advantage of opportunities to earn college credits at dozens of post-secondary schools like CCAC, La Roche, Robert Morris and Waynesburg. There's also a small percentage of students who work full-time and attend college," he said.
Another option to consider instead of college would be to join the United States Armed Forces (Army, Marine Corps, Navy, Armed Force, Space Force, and Coast Guard).
There are multiple levels of intensity, each that require a different training, which help you to build lifelong skills at a minimum cost. You can develop skills that you will use the rest of your life, qualify for multiple benefits, and help your country all at the same time.
Art teacher Mr. Dave Boyles, a Major in the US Army, joined the military after high school looking to both serve his country and to help pay for college.
"The military has two avenues to take. You can go active duty and leave to be stationed on a base in this country or around the world or join the reserve component and serve part time in your local area.  The actual benefits of many of the different branches vary slightly but the existential benefits such as values, self-discipline, honor and pride are given to all service members no matter what branch," he said. "The military offers many practical benefits that many students do not consider as they enter adulthood: comprehensive healthcare, housing, cash allowances to cover the cost of living, money for education, family services, and even career support after you serve."
Is college worth it? That is for each individual to determine. If you know that college is right for you or necessary for your career goals, then go for it. If you don't think that college is right for you either because of your career goals or the cost involved with going to college, there are many other options.