New nurse excited to be a part of the high school staff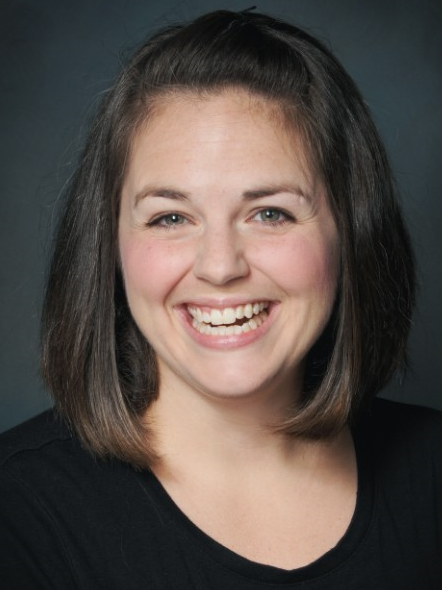 With this somewhat "normal" school year comes many new things, including our school nurse, Mrs. Darcy Lutz, who took over for Mrs. Scheuer who retired at the end of last year. Mrs. Lutz has a lot of experience, from working in the Emergency Care Unit for eight years to becoming a school nurse. However, it is surprising to think that she did not actually want to become a nurse when she was younger.
Mrs. Lutz actually went to college twice; the first time she studied as an English major in English Literature and Creative Writing. She wanted to be a writer for a long time and graduated with an English Degree from John Carroll University. With this degree, she then worked at a doctor's office as a receptionist, filing charts and scheduling appointments. It was here that she figured out what she really wanted to do with her career.
"I worked with some really great nurse practitioners who were really inspiring to me and so that's when I decided I wanted to go back to school to become a nurse," Mrs. Lutz said.
At first, this was not easy as she had to take science classes four nights a week at community college while still working full-time. Yet, she was able to push through and applied for an accelerated nursing program that allowed her to complete the degree within one year since she had already earned her bachelor's degree.
Although a Nursing and English degree are very different, she believes that her English degree has helped her through her career as a nurse.
"It helps me in my career everyday because so much in life regardless of what your career is relies on written and oral communication. I think that that degree really gave me a good foundation for good communication skills," she said.
After receiving her second bachelor's degree, Mrs. Lutz worked in the Emergency Care Unit for eight years. However, when she got married and had kids, she decided that she wanted to work a more consistent schedule. That was when she decided to become a school nurse.
"
Mrs. Scheuer was a great mentor to me … and we had talked often about what the high school does. I wanted to be a part of that."
— Mrs. Darcy Lutz
Her first school nursing job was at a private school in the city, St. Edmund's Academy, where she worked with kids from preschool through eighth grade. After that, she came to Shaler Area and worked in the primary schools. She only worked there for about a year before the opportunity to work at the high school came up. She had formed a close relationship with the Mrs. Scheuer and had a good idea of the work that she would be doing.
"Mrs. Scheuer was a great mentor to me when I was going through my certification process and we had talked often about what the high school does and I was really attracted to some of the things like the student assistance program and all the levels of support that exist for adolescents. I wanted to be a part of that," Mrs. Lutz said.
So when Mrs. Scheuer had decided to retire, Mrs. Lutz applied for the job. While it was a bit intimidating at first with the bigger school and larger student population, she has taken to one motto that has helped her stay positive throughout this school year.
"I have been telling myself that I have to 'ride the wave' because even when it's busy and stressful I know that a calmer time is coming," she said.
This is a good motto for her right now. She has not only been adjusting to her new job, but she has also been completing her Master's degree of Education in School Health Services. Already having to receive the credits that the state of Pennsylvania requires for a school nurse, she was just two classes away from a Master's so she figured it would make sense to just get it. She has been pushing through all of her classes and will finish her degree over the summer.
In addition to loving her job as a school nurse, she also enjoys spending time with her three kids and getting to know more people in the community. Working in the district, and also living in the district and having her kids attend Shaler Area schools has brought her a sense of community that she loves.
She is very excited to be a part of Shaler Area High School and cannot wait to make more connections within the community.
"I am just looking forward to getting to know more people. There's probably lots of students that I haven't met yet but it will be nice when I get to meet them eventually," she said.