Pittsburgh native's book and movie open door for opportunity to work at Pixar
On March 1st, 2012, a novel titled, "Me and Earl and the Dying Girl," by the author Jesse Andrews was published , telling the story of a boy who is forced into a friendship with a classmate recently diagnosed with leukemia. About three years later, it was brought to the big screen and received outstanding reviews.
Andrews was born in Pittsburgh and is a graduate of both Schenley High School and Harvard University. "Me and Earl and the Dying Girl", his second novel, was set in Pittsburgh within the bounds of the city's community. It isn't very often readers get to see Pittsburgh in works of fiction, whether that be novels, movies, or other fiction media.
In the fictional Benson High School (named after musical artist George Benson), the audience is quickly introduced to Greg, a closed-off teenage boy who enjoys making short films with his friend Earl. It is not much later that his world is changed when his mother forces him into pursuing a relationship with a classmate who was diagnosed with leukemia. Andrews tells a unique tale in which a boy's life is changed forever.
"Finding that character and figuring out who they are and what is the most interesting thing that could happen to this person—that's where the book begins."
An important aspect of Andrews' writing style is that it is constructed similarly to a movie script, so when it came to adapt the novel to a film, he was offered to write the screenplay. Despite the fact that authors are not normally offered the opportunity for wide involvement in filming, Andrews made some important decisions in relation to the movie. Taking into consideration the process behind the adaptation, there were some concerns surrounding what would need to be cut or added in order to properly express the message.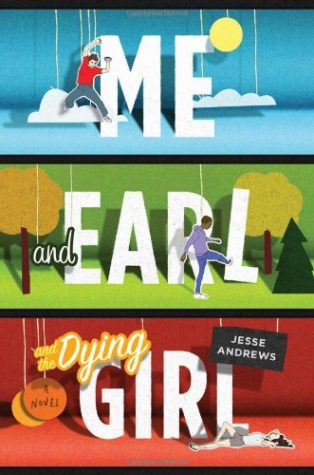 "Things really changed from book to movie because a book is very different object than a movie and some of that was tonal in the sense of the book is more cynical and nihilistic than the movie, (because) the book is told in first person, but a movie can never really happen in the first person."
With the production came a surprising decision to film in Andrews' childhood house, depicting Greg in the same house Andrews was raised in at the same time in his life. While this artistic choice was most definitely not planned, it added a bit of personal significance and emotional touch to the set for Andrews. Although, this was unexpected for Andrews' parents.
While they initially quite disapproved of the idea, stating they were "never going to let that happen," they eventually gave in and accepted the brief transition to a hotel while the filming took place. Overall, the filming process behind "Me and Earl and the Dying Girl" ended up being very unique to the story.
Given the experience of producing the screenplay for his movie adaptation, Andrews also was given the opportunity to co-write the screenplay for Disney's 2021 movie "Luca". This moving animation told the tale of two growing sea-monster friends as they explore life above sea in an Italian village.
Both stories have a central plot surrounding two characters that form an unlikely friendship and end up in a position in which they must be vulnerable and exposed in a way in which they never have. The project behind "Luca" may have been quite different, but at heart they share similar stories.
That experience led to a Andrews landing a position at Pixar, where Andrews stated it is common for those in the studio to reference famous animated characters when developing other character personalities. The characters within Luca had lots of thought put into them, and a common character brought up was the classic Woody from "Toy Story."
"People in the studio talk a lot about (Woody) and the other major characters from Pixar movies."
Andrews currently resides in California, still working with Pixar. Although what he is currently working on, he could not say.
Leave a Comment
About the Contributor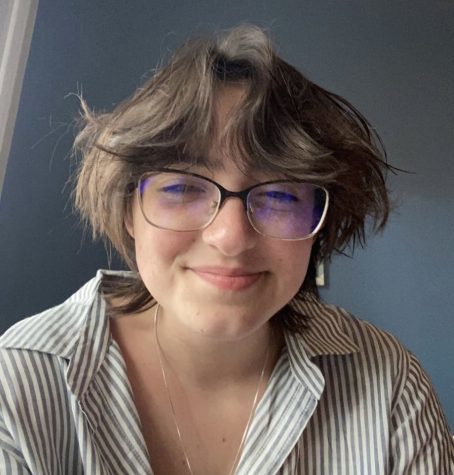 Sarah Naccarato
Hello, I'm Sarah! I also work with the Art National Honors Society when I am not writing. Outside of school, I adore watching horror movies, reading,...