Unified Bocce team promotes inclusion and teamwork
The Shaler Area Unified Bocce team visibly represents values that Shaler Area wants to convey to the community such as inclusion and working together. Bocce is a unified sport, meaning the team plays together, and although there is competition, teamwork takes an important role. A team consists of athletes and buddies that support each other throughout the game and the season.
"A unified sports team promotes inclusion of people with disabilities through a sport…the team is made up of an equal number of individuals with special needs…each member of the team is expected to have an equal contribution," Mrs. Christin Pintar, one of the three bocce coaches, said.
Before each game and practice, the bocce court is set up before playing, which is another factor in how the team works together. This creates the essential skills of teamwork and collaboration needed for the participants and is useful on and off of the court.
"There are 30 pieces of PVC pipe that must be assembled just the right way to make the court before we can begin to play. Trust me, this takes a lot of collaboration," Mrs. Pintar said.
The Unified Bocce team came to be when Samantha Smyers took the initiative to create the team in 2017. Other schools provide sports in the Special Olympics and Shaler Area thought that it would be a good addition to what our community provides. They were quickly able to gain support and create a team ready to participate in this varsity sport. Mrs. Michelle Smyers, Samantha's mother, took over the team and has stuck with it ever since.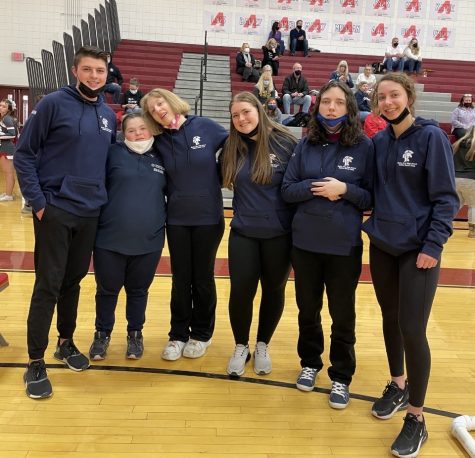 "Samantha, my daughter, was the first coach…I've been with the team since it started. We started off with one team and now we have two teams with eight partners and eight players," Mrs. Smyers said.
Shaler Area Unified Bocce has one home game per season and the rest are at other schools. The home game occurred on February 14 with Shaler Area playing against Fox Chapel. Shaler Area won the game in overtime, ending with the official score of 9-1. This one and only home game also happened to be senior night, recognizing those who will graduate in the spring. The seniors walked across the court with their parents as fans showed their appreciation and pictures were taken to capture the moment.
As the bocce team has evolved over the years, it has come to represent core Shaler Area values. Through comradery, Shaler Area staff and students have bonded over this sport and the sense of community it brings. No task that the sport requires is done by only one individual, but rather a united force. Whether it be practicing for an upcoming match, assembling the bocce court, finding students involved with the music department to sing the National Anthem, or looking for volunteers for help, bocce has proved to be a team activity.
"There's a dedicated group of faculty and staff who work together to provide the best concession stand for our fans. Nothing about this bocce team happens in a vacuum," Mrs. Smyers said.
Mrs. Pintar has noted that the Unified Bocce Team has come to reflect what the school's mission statement is all about. There is a specific kind of responsibility that comes with collaboration activities, and it is of the utmost importance that this responsibility is displayed and taken pride in.
"The SASD mission statement says that we are a collaborative, innovative, and creative learning environment," Mrs. Pintar stated. "We must follow the SASD mission statement to always collaborate on and off the bocce court to make the best possible experience for not only our team but our fans as well."
With a focus on partnership between the athletes and peers, students have learned to work together in order to establish a common ground. Simply seeing the joy it brings teammates has had a great impact.
"I think it's great..getting the kids involved in things and having them do it…watching their faces, they get so excited…it's priceless to see," teacher and classroom aid, Mrs. Kristen Barie said.
The Shaler Unified Bocce Team has not only had great success, but has also come to promote the significance of inclusivity and being a true team player. If you are interested in being a part of this experience, reach out to Mrs. Smyers.
Leave a Comment
About the Contributors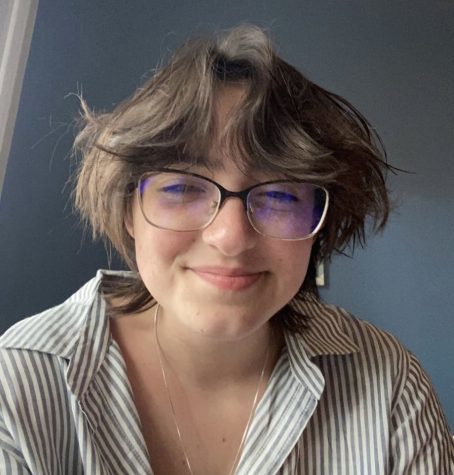 Sarah Naccarato
Hello, I'm Sarah! I also work with the Art National Honors Society when I am not writing. Outside of school, I adore watching horror movies, reading,...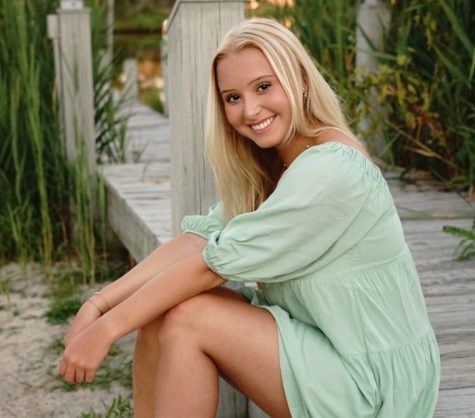 Julia Barbati
Hi, I'm Julia! I am a senior and this is my second year being a part of the Oracle! I am a cheerleader for Shaler, I enjoy listening to music, and spending...