"I have a very different day-to-day experience than most folks"
From being a part of owner of the Steelers to consulting with US Miltary to being part of an opening act for the Rolling Stones to being a board member of places such as Yellowstone National Park, MIT, and the Baseball Hall of Fame to bringing "The Dark Knight Rises" to Pittsburgh to trying to be a great dad to his kids, Thomas Tull has plenty of stories to share
by Alyssa Hillwig
Most of us have ideas of what it would be like to have enough money to do everything and anything we wanted in life without the worry of financial repercussions. The world where big ambitions are attainable may not be the reality for most of us, but it is the world that businessman and entrepreneur Thomas Tull lives in. But it wasn't always that way.
A man who grew up impoverished and was raised by a single mother, Tull's life is much different since he was a child reading comic books and playing football in upstate New York. A bright mind, Tull valued his education and engaged in any and all opportunities he could to learn something new.
"I was very fortunate, I think, to have an intellectual curiosity and want to know the way the world worked and why things were the way they were—from math and science to history. I think the art of storytelling and the power of mythology and narrative is something that definitely has had an impact on me my entire life," he said.
Although he lived a life that many did not consider to be ideal, his upbringing instilled in him the values that shaped him such as his eagerness to learn to master personal growth and strength.
"Circumstances provide an opportunity to have grit, to have resiliency, to learn to fail, to learn to cope with that, and to understand that sometimes you have to be comfortable being uncomfortable," he said.
He also discovered that becoming a balanced and informed individual was an important aspect of being successful, and decided to push away from the life he was familiar with to create his own future.
"I was the first person in my family to go to college, and it changed everything," Tull said. "Education is the great equalizer. Not only my education, but the expansion of my horizons and imagination about what was possible. That's very, very important to me."
"
Circumstances provide an opportunity to have grit, to have resiliency, to learn to fail, to learn to cope with that, and to understand that sometimes you have to be comfortable being uncomfortable."
— Thomas Tull
After finally beginning to have "truthful, unfiltered conversations" with himself about his life and his future, Tull finally decided to start his entrepreneurial journey in an untraditional way; abandoning his original plans of becoming a lawyer after college, he began by starting a chain of laundromats, where he notably employed innovative pricing techniques.
"Being a lawyer is about doing a ton of drafting and things that I think are more…tedious. And so I thought a lot about that and decided not to go that route," he said. "The other thing I knew from a young age is I was unemployable. I couldn't work for somebody else. For right or for wrong it would be bad for them, bad for me."
He was able to earn sufficient funds to completely change direction. Everything suddenly changed for him when he founded Legendary Entertainment in 2005 to begin producing movies. For him, this was more than a new business venture, but an explorative breakthrough project into the world of media and film-making.
"The idea to start Legendary, even though I loved movies personally, was really about finding an opportunity to launch a company that was financed in a different way and could draft off the economic system in Hollywood," he said.
This new project, which would eventually beome a large entity in the movie industry. It gave Tull the opportunity to explore the power of technology through a new lens, and brought to him a greater understanding of his impact as a creator of digital media. Through the creation of movies like "42", Tull was able to understand the importance of his role in the perception of viewers.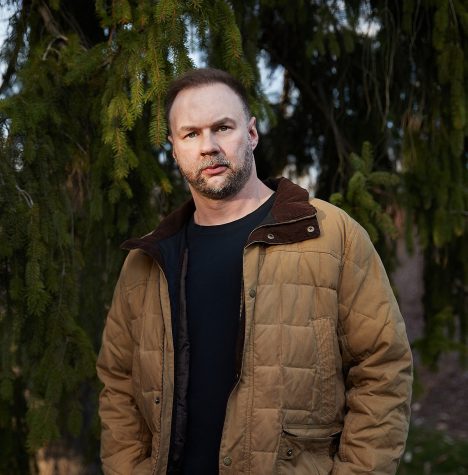 "The dichotomy of understanding that Hollywood and entertainment are not the same as curing cancer or being a teacher or being a fireman—it's just not. However, the power of the media and the ability to create conversations and inspire people in some ways was incredible to me," he said.
His time producing some of the most well-known films of the current day was very rewarding for him. He feels grateful for the positive reactions to his work and to see the at-one-point-novices, like Christopher Nolan, Brie Larson, and Chadwick Boseman, that he worked closely with, grow within the field.
"These were just ideas that we had, and now people are sitting here quoting it. Having a member of the military who happened to be on leave coming over to me and saying 'I really appreciate the movie "300". We watched that movie all the time and it inspired us,'" he said. "The other thing that was incredible is to see actors and directors that started off with you, really as unknowns, and watching that incredible arc when you know they're talented."
One of his great accomplishments in the movie industry, in his opinion, was in creating "The Dark Knight Rises", where he was able to use the stadium of one of the sports teams he loved growing up—the Steelers—for a major scene within the movie.
"As soon as I was done [reading the script], when I read the stadium scene, I said 'I know where we're shooting this movie. We're going to shoot it in Pittsburgh. The architecture is incredible, they've got these old gothic buildings that will fit perfectly, but more importantly, we have got to shoot this at our stadium.'"
Growing up, Tull was a huge fan of the Steelers. With the money to allow himself to indulge, he became a minority owner of the team in 2009.
"I cannot tell you how incredible this whole journey has been," he said. "My first year in the ownership group with the Rooneys we won the Super Bowl. It's pretty incredible. Having a Super Bowl ring from the Steelers…you know, there is not a day that goes by that I am here that I don't look at it to tell you the truth."
His experience with the sport in his own childhood and his intimate connection with the team has allowed him to form lasting friendships within and outside of the team throughout the league, an aspect of his life that he cherishes significantly.
"It is an incredible privilege to be a part of something that you love," he said. "I think I have a pretty remarkable relationship with the players because I played, not in the NFL, but I know football and can talk to them like that. It's something that I treasure."
Football is not the only sport that Tull has been heavily involved in during his life; baseball has also been a significant part of Tull's life. He believes that it's a sport that should be inclusive to everybody.
"I am on the Baseball Hall of Fame Board and the family foundation does quite a bit. I want inner-city kids especially to play the game if they want to," he said.
Tull also had other aspirations growing up that he was able to transform into a reality. Throughout his life, he was a fan of music and considered himself to be an "old soul".
Inspired by artists like Chuck Berry, Muddy Waters, Lightnin Hopkins, and especially The Rolling Stones, Tull discovered his passion for performing after joining his band, Ghost Hounds, which has been an opening act for The Rolling Stones on two tours.
"When you get good enough that you can play in a band and you can sit there with other people and make music, there is just something incredibly cool about that and that feeling has never gone away," he said.
For Tull, composing music and piecing everything together to transform his inner vision into a reality was a meticulous process, but something he found himself enjoying, especially once the final product had finally come together.
"Being in the studio and wrestling with an album and trying to make it sound exactly how I wanted it to, which is something that I loved on our last album that came out, which was the satisfaction of listening to it and saying that is exactly what was in my head I heard that exact thing and there it is—it's incredible," he said.
Creating and performing music with his friends isn't only a fun experience, but it's a release for him,
"I write all our songs. I love that. I love writing something…having an idea and writing it out, and the next thing you know, we are playing in front of 60,000 people and they are excited about something that we wrote. It's a really great experience."
He also has been very involved with conservation efforts and the national parks system in our country, and has contributed a significant amount of both monetary and social support for the ecosystems and the environment with his involvement with Yellowstone National Park and helping to recover the wolf and grizzly bear populations in the region.
"I love animals, so the conservation of our planet, of our animals, of our land and of our ecosystems is important to me," he said. "I started off by being philanthropic and giving donations, which then escalated to being asked to serve on the board. Really, it's thinking about, in this day and age, how will you continue the legacy of that park and the preservation of it which is really a microcosm to me of what we need to do with our planet."
A believer in climate change, Tull often worries and urges his friends to be more mindful of the changing condition of the world around them, hoping to make a change while we are at the point where we can still recover and heal the planet.
"It's something that I tell my most conservative friends that you may not believe in climate change, but it believes in you. It's coming whether you like it or not, and I think it's something we have to cope with," he said.
"
One of the things that's super important to me is that I never miss one of the kids' games, no matter what. I'm at probably 80% of their practices, and we have dinner at 6:00 each evening together, so I don't do dinner meetings. I'll tell them, 'I'll meet you during the day, anything you want, but not in the evening. That's the time for my kids."
— Thomas Tull
In contrast to his love of nature and the environment, Tull is also very invested in the technological side of the world; with his company Tulco, he is able to aid smaller companies in many industries by providing them the tools they need for growth including tools using articifical intelligence.
As artificial intelligence becomes more prominent and begins to "permeate every aspect of our life and economy", Tull has expanded his experience with technology far beyond himself and the company and has become active in protecting the responsibility behind its usage. Not only has he participated on the board at MIT, but he has also been asked to join a global task force at Oxford University "for responsible usage of artificial intelligence".
"Doing it responsibly and thinking about the implications of it are important along the way," he said. "I think that it's incredibly powerful what you can do with a person and machine interface in terms of getting results and force multiplying, and at the same time, I think we have to be thoughtful about it."
His attention has been specifically drawn to the military and creating devices that are able to protect our country in a more controlled way against other nations, especially in the wake of global conflicts such as the one with Russia and Ukraine.
"I'm spending a fair amount of time with our government, specifically our military, on how to pivot our armed services into a more technological forward-leaning position. And as much as I would love to live in a world where we don't have to think about armed conflict, and we don't have to think about the United States being able and needed to project power in other areas in the world to keep bad actors from doing bad things, that is not the world we live in," he said.
The development of robots, both for national defense purposes and for more mundane tasks like driving, has been something that Tull has been heavily involved in as well, as he has employed his technological expertise to learn more about and help to create these pieces of technology.
"They have one, it's a four-legged robot that has military usage. And they are just starting to experiment with arming it, and I think once you arm a drone or a robot and you give it the ability to make a decision on violence, you've crossed a chasm," he said. "At that point we have to be really, really thoughtful about what that looks like. I think it is inevitable, These days are coming."
He is not singularly focused on the military. One of the industries that he has been able to support with his holding company is scrubs and medical health wear, which is what FIGS, a company devoted towards comfortable and fashionable workwear, does.
"We built them a machine learning platform that allowed them to have a huge repository of data and to do what we call intelligent fulfillment, using AI for being able to route things, supply chain, all these other different things," he said. "At the end of the day, what also won me over was that I was just asking around and performing diligence, I asked a few doctors and friends they were like 'this is the greatest thing that has ever happened to me.' They say, 'These are comfortable, they are hygienic. I look cooler, they are fashionable. This changed my life,' and I thought that's really interesting."
Through his help and the innovation of the women behind the company, FIGS has been a massive success within its industry, and Tull is very proud to have been able to aid in building up the company to what it is today.
"It was amazing to watch these two women and their team just execute every step of the way. We just added two board members, so it's kind of big news: Jeff Wilke, who was the president of Amazon, and AG Lafley, who ran Procter & Gamble. So they just added two amazing people to their board of directors, and as their largest shareholder I'm very proud of them," he said.
Being involved in so many prominent businesses has created another challenge for Tull: keeping a balance between his personal life and businesses.
"I have now narrowed it all down. I have gone off a bunch of boards. I'm on the Smithsonian board, Yellowstone National Park, Baseball Hall of Fame, MIT, and Carnegie Mellon, and I've tried to say each one of those is important and important to me," Tull said.
One thing that he is completely adamant about is ensuring that he has enough time to spend with his family.
"One of the things that's super important to me is that I never miss one of the kids' games, no matter what. I'm at probably 80% of their practices, and we have dinner at 6:00 each evening together, so I don't do dinner meetings. I'll tell them, 'I'll meet you during the day, anything you want, but not in the evening. That's the time for my kids,'" he said. "I do whatever it takes, and in baseball, umpires or opposing coaches will come over to me and say 'What are you doing here? I can't believe you're here, you're coaching, that seems weird.' I'm like, 'Where else would I be?' I mean this is the most important thing in the world to me."
His children are, in his mind, the most important part of his life, so raising them in a completely different environment than he grew up in has been a surreal experience for Tull, who wants to protect his children from experiencing the same childhood that he did while still instilling in them the values of respect and kindness.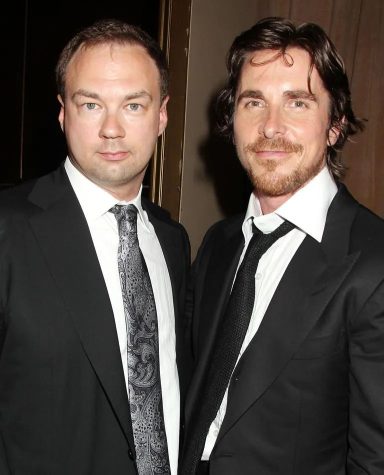 "We talk a fair amount about having your feet on the ground, about how we're going to treat others, and that we're no better or no worse," he said. "One of the things I tell people is that when I'm out in the world, you can tell an awful lot about someone's character by observing how they treat people they don't have to be nice to."
A "huge proponent of being inclusive and of being kind and understanding", he focuses on creating a learning environment for his kids where they can understand the impact of their behavior and treat the people around them with the same friendliness and care that they have been treated with.
"They're around professional athletes all the time and they've met a bunch of famous people. They have all that, but one of the things that I'm more proud of them than anything else is how often teachers, strangers, and people we know will tell me that they're incredibly respectful and kind. That's what I'm striving for. I think about it a lot," Tull said.
As a parent, it's his job to make sure that in raising children in an environment that would be completely unfamiliar to him as a child, he is able to instill the same values that he learned through several hardships while allowing them to explore the world and create their own future.
"I have a very different day to day experience than most folks and I'm aware that. There's a responsibility that comes with having children. I'm not going to do things on purpose that are artificial adversity or something, but at the same time, I want them to remain grounded and understand that they should neither be proud of or ashamed of (their life situation) —they just showed up," he said. "So, it's their journey and what they choose to do with their lives, all I want to do is equip them with the education."
With both his children and himself, Tull puts a lot of emphasis on the ability of human beings to choose their own path, and strongly encourages everybody to learn from their mistakes and find where their passions lie instead of just forcing themselves to be content with the circumstances.
"
You need to be informed so you can make choices and you can hold our politicians accountable. Not because you saw some 30-second ad that made you feel angry, but because you've done the homework. Because you understand and have earned the right to have an informed opinion. The whole reason that we can change each other's perspective is you can have civil discourse in an informed way, you can talk to each other, that's how you change minds."
— Thomas Tull
"You have to follow your path and I think if you confine yourself to the things that motivate you or that are truly important to you, you're going to fulfill whatever that that is, not because of your parents or friends or anybody," he said.
As a prominent, wealthy person with a lot of responsibility, he understands that the life he leads is not for everybody, a lesson that he primarily learned from his childhood friend.
"He came to L.A. to visit me and he got to go to a movie premiere, meet some movie stars, I took him to a Dodgers game, he went out on the field, he did all these things, and he was with me for two days and in the back of my mind I'm thinking, 'He probably thinks this is pretty cool.' When we got done, he looked at me before he left and he goes, 'Dude, I wouldn't trade for your life for anything,'" he said.
In a world where the media creates seemingly unachievable standards, Tull encourages all young people to just be present in the world that they live in and do the things that make them feel happy and accepted.
"I can't emphasize enough, especially when you're in high school, now you guys worry about social media with everything going on, and you've got a lot more to do than we did in terms of just dealing with all that stuff," he said. "But at the end of the day once you really understand that your education and the knowledge and the experience that you can take in, that's yours to take."
He also urges future generations to remain educated and well informed, for both their individual benefit and for the sake of the entire country, and to be comfortable in having honest conversations with people whose views differ from their own.
"You need to be informed so you can make choices and you can hold our politicians accountable. Not because you saw some 30-second ad that made you feel angry or something, but because you've done the homework. Because you understand and have earned the right to have an informed opinion," he said. "The whole reason that we can change each other's perspective is if you can have civil discourse in an informed way, you can talk to each other, that's how you change minds."
More than anything, he strives to be remembered as a person with good morals. He knows that he has accomplished a lot, but hopes the world will see him as more than just a businessman with a lot of money, but as a person who cares about the world around him and the people within it.
"If I had to just throw out a couple of things, it would be someone that was fair, honest, and somebody that friends could always count on. I pride myself on being someone that answers the bell in that way," he said. "It's not so much that I want my obituary to have a bunch of awards and letters and all that, but what did you really do to leave a mark? I was hopefully thoughtful about how I spent my time and what impact I made because clearly we know that there are human beings that we wish didn't make an impact. I would say that, and above all, I want to make sure that my two sons at the end of my days say that I was a great dad and that I was always there for them and that they were clearly the most important thing in my life. That's hugely important to me."
While he knows what is important to him, he also has some advice for the younger generation of today and what he thinks should be important to us.
"What I would impart to you is that grit, resiliency, and the ability to get up off the canvas so to speak if you've been knocked down or you've been told no or you've been told you can't come in or whatever else, how you're going to respond to things like that is a mark of character and a muscle memory that will last you forever. Don't worry about what I call the silly stuff. All we can do is to take care of our little corner of the world and conduct ourselves in a way that we can be proud of and rise above some of the things that are tearing this country apart."
Leave a Comment
About the Contributor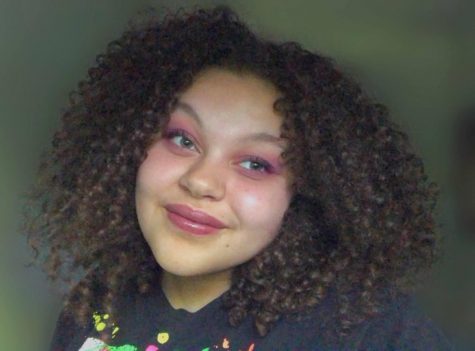 Alyssa Hillwig
Hi! I'm Alyssa Hillwig. I'm a senior, and this is my second year as part of The Oracle staff. You've probably seen me in the hallways and thought...