Walker and Bednar linked by more than WPIAL roots
The Pittsburgh Pirates have had players from as far away as South Korea, Japan, India and Lithuania on their roster at some point in team history, but recently two of their players, Pine-Richland's Neil Walker and Mars' David Bednar, were products of the WPIAL who have become hometown heroes playing for the team they grew up watching.
Walker and Bednar took very different routes to get to PNC Park.
Walker was drafted by Pittsburgh in the first round in 2004 right out of high school.
"It was incredible. It was always my dream in high school. PNC Park didn't exist. My family would go down to Three Rivers Stadium. I was always interested in the Pirates, guys like Andy Van Slyke, Barry Bonds, and Bobby Bonilla were guys that I grew up watching and idolizing. I knew from a young age that I wanted to play Major League Baseball, and more than that I wanted to be a Pittsburgh Pirate. It really was a dream come true," Walker said.
Bednar was drafted by the San Diego Padres in the 35th round after his college career at Lafayette College. He came to the Pirates in 2021 as a part of the trade that sent Joe Musgrove to the Padres.
"I didn't really believe it at first. I wasn't too sure it was true because I first saw it break on Twitter. I wasn't expecting it in the slightest. I'm so blessed to be a part of this and have this opportunity to play for the Pirates," Bednar said.
Just being from WPIAL schools is not the only thing that links the two of them. Growing up, Bednar looked up to players that were a part of the 2013, 2014, and 2015 Pirates teams that qualified for the MLB postseason.
"The easy answer is Neil Walker. I think that's the best part of why it's so cool to know him now. You see a guy from Pine Richland, the next school district over, get drafted by the Pirates, and be a part of that Buctober team, and have such a great career," Bednar said. "You see that and always have that dream. The next thing you know, I get drafted and then get traded to the Pirates and now I'm doing the same thing."
One of the links the two have is the famous 2013 Pirates/Reds wild card game known by many Pirates fans as the Cueto game.
"The Blackout Game when Cueto dropped the ball, is probably my top memory from watching the Pirates, growing up. I always think back to that game when I think about those teams," Bednar said.
"
David and I have become pretty good friends. I've talked to him about being a yinzer. Your mantra around here is to be a hard worker and to have a ton of pride. He takes a ton of pride in that. Growing up in Pittsburgh, we both have had a greater appreciation playing for this city.
— Neil Walker
The difference is while Bednar was watching that game, Walker was playing in it.  Walker went 2 for 5 with a double and an RBI, as well as scoring a run. Oddly, it was the pregame atmosphere that stood out most to Walker who was only 7 years old in 1992 when the Pirates were last in the postseason before that game.
"There weren't many players that understood the magnitude of that game. Cutch understood it, I understood. They didn't really understand the fact that it had been 20 years since the last playoff game. They didn't fully understand what it meant to this city," Walker said. "It was about 30 minutes before the game and I could hear the crowd through the clubhouse. That's when it hit the rest of the team about how much this meant to the city of Pittsburgh. It still goes down as one of my favorite sports moments of my life."
Another link between the two is arguably the greatest of Pittsburgh Pirates, Roberto Clemente.
Walker's dad, Tom, was playing baseball in Puerto Rico and helped Clemente load supplies on the plane that would crash and claim Clemente's life on December 31, 1972. Walker even volunteered to fly with Clemente to Nicaragua to deliver supplies to survivors of an earthquake, but Clemente told him to stay behind and enjoy his New Year's Eve.
"He almost got on the plane that crashed and ended up killing Roberto Clemente. I was fortunate enough to play 2nd base at PNC Park. When running from the 3rd base dugout to 2nd base, I always saw that 21 out in right field, and I would always try to give a little salute to him because he pushed my dad to not get on that plane," Walker said.
Clemente's efforts to give back to his community led the MLB to name an award to honor him. According to MLB.com, the Roberto Clemente Award (originally the Commissioner's Award, but renamed in 1973) "is bestowed annually to the player who best represents the game of Baseball through extraordinary character, community involvement, philanthropy and positive contributions, both on and off the field."
In 2022, Bednar was the Pirates nominee for this award.
"It's really special. That's one of the higher honors. Growing up here, everyone has a greater understanding of how incredible Roberto Clemente was as a player and as a person. As great of a person he was on the field, he was an even greater person off the field. To know how great of a person he was from being around here, it made it even more special," Bednar said.
Walker, who has played in many cities, knows there really is no place like playing in Pittsburgh.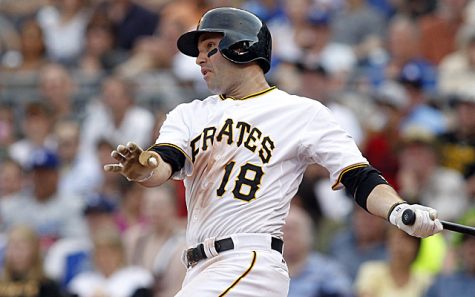 "PNC Park was one of my favorite places to play. I played for the Phillies, Brewers, Mets, Yankees, and Marlins. Those cities and stadiums are all great places to play in, but there's nothing like playing in PNC Park. The city is in the background. The fans are incredibly passionate," Walker said. "I loved even just going to the grocery store, and getting asked questions about the team. I rarely got those in other places that I went to. The heart and the passion, I could feel it more in the Pittsburgh area."
It was a passion that they grew up with playing in the WPIAL.
"The competition was huge in the WPIAL. I played with and against all of the top guys throughout the area in the summer. I really think that helped me and prepared me to take the next step to professional baseball," Walker said.
Bednar agreed. He talked about how much fun it was playing high school baseball with the guys he grew up playing with and then getting to play with or against other WPIAL major leaguers like Ian Happ of the Cubs and Brendan McKay of the Rays in fall leagues.
Walker noted that all baseball players are a member of a fraternity and that WPIAL guys are part of a fraternity within the fraternity.
"Everyone from around here knows when someone around here is going to get drafted. We try to take care of our own and we try to support our own because we know how hard it is to get noticed around this area," Walker said.
An even more exclusive fraternity is the hometown hero playing for the hometown team. Walker blazed the trail that Bednar is now on and the two have bonded over the unique links they share.
"David and I have become pretty good friends. I've talked to him about being a yinzer. Your mantra around here is to be a hard worker and to have a ton of pride. He takes a ton of pride in that. Growing up in Pittsburgh, we both have had a greater appreciation playing for this city," Walker said.
Leave a Comment
About the Contributor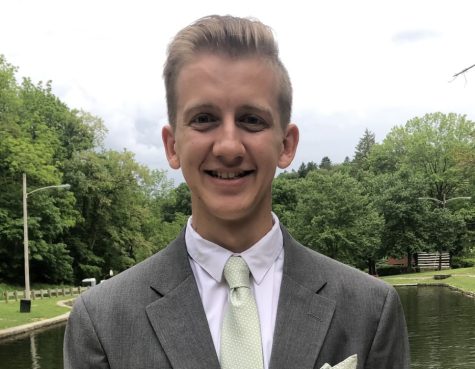 Andrew Deal
Hi! My name is Andrew Deal, and I am a senior and in my second year with The Oracle. When I am not working on The Oracle, I perform in the school plays...