Journalist shares her passion for journalism
Paula Reed Ward, a journalist whose career path changed because of an internship and is now working for the Pittsburgh Tribune Review, has spent the past 26 years covering stories from animals to tragedies. Although this was not her original plan, she has made a name for herself within the journalism world and was part of a team that won the Pulitzer Prize for Breaking News in 2019 thanks to her passion for the job she has. 
After graduating from Thomas Jefferson High School, Paula dreamt of becoming a foreign correspondent and traveling the world, but one internship at twenty years old changed her whole plan. 
"During my junior year, I did an internship at the Harrisburg Patriot and when I was there they teamed me up with their night cop reporters and their court reporter and it completely changed my path. I decided that I wanted to cover criminal justice," Ward said. 
Her first experience with a homicide case was during her internship which opened her eyes to what it would take to do her job and see terrible things frequently. She arrived on the scene and saw a man's body hanging out of a car. She was forced to deal with the man's fiancé and her own emotions after he had been shot to death driving through the intersection. 
"[The man's fiancé] came running into the scene screaming the most horrific scream and collapsed at the side of his car, sobbing hysterically. It was the first time that I recognized the human side of it and the empathy that we have to have when we're doing this job," Ward said. 
After college, her journey to becoming a journalist took her to Savannah, Georgia. While she was there, she reported for a daily newspaper and covered the night cops reporting. Then in Georgia she received her masters degree in criminal justice and focused on criminal topics. She was able to get involved and understand the psychological perspective behind a criminal, which she was fascinated by. 
Her journey continued as she started reporting court cases before coming back to Pittsburgh to work at the Pittsburgh Post Gazette. About three years ago she took a job with the Pittsburgh Tribune Review.
"I cover courts and so my beat involves state court. I also cover federal court which tends to be more white collar or complicated crime and the appellate court. When things get appealed at the state or federal court level and the Supreme Court issues decisions on those, I write about that as well. I get to have a nice combination of courtroom drama," she stated. 
Sometimes she finds it challenging to balance the workload between everything she does daily and the larger projects she works on. Despite this, she continues to find joy in her work and what she shares to the public. On the other hand, she still understands the magnitude of the things she covers daily. 
"I know society needs good stories. I feel like there's so much more drama and compelling information and life changing material in the stuff that I cover versus happy feature stories," Ward said. 
Oddly enough, it was a feature story that helped her understand the power of journalism and why journalism is so important. It all began with a dog named Brutus. 
"I was going to do a story about these animal shelters and them being overcrowded. I began my story by describing a dog's last day at the shelter. There was a dog named Brutus who was there. He was next on the list to be euthanized. He had this gross skin condition and his medicine was super expensive and so nobody wanted him. My story began with Brutus on his last day," she said. "The staff who loves him stops at McDonalds and they get him a cheeseburger and they come into work and they take Brutus out in the yard and play ball with him until he no longer wants to play. They give him his two cheeseburgers and then he lays on their lap and they kill him, put him in a garbage bag, and throw him in the freezer to be incinerated there." 
She had yet to know that her story was going to be in the center of the Sunday paper. She then received a call that morning stating that Brutus and twenty six other dogs had been adopted. Paula had played an important role in saving the dogs and all because of her story, she was able to make a difference. 
"I have enough of those kinds of examples where something that I have written has changed somebody's life or has changed policy or has changed law or the face of Congress. I've done all of these things. When they happen enough to make you continue to love what you do and want to make a difference in doing so. That's what journalism is to me."
Over her years as a journalist, Paula has seen an immense amount of things and is able to recall what she has reported. She specifically keeps stories that are meaningful to her in the front of her mind because of the attachment and impact they had on her. 
"
I have enough of those kinds of examples where something that I have written has changed somebody's life or has changed policy or has changed law or the face of Congress. I've done all of these things. When they happen enough to make you continue to love what you do and want to make a difference in doing so. That's what journalism is to me.
— Paula Ward
"A couple adopted two kids from Ethiopia and brought them to live here in Pittsburgh. They were…making them sleep in a bedroom without a mattress and no furniture and stripped down walls. Their two biological children were white kids, well-treated. So I did a story. Ultimately they were arrested and charged. The five-year-old boy had chemical burns on him because they were forcing him to sleep on a mattress that was soaked in urine and feces. I wrote that story and I was so full of disgust and anger and rage," Ward shared.
Despite the anger and frustration from this horrible event, Paula was able to see the positive outcome of this situation. Although she was at the forefront of something so terrible, she was also a part of the happy ending. 
"A couple adopted them and they are perhaps the nicest people on earth. I went and I spent two or three days with the family, and I just observed them. It was so wonderful and lovely and the complete opposite of this horrific, terrible situation that they had been in before. I wrote a story that I freaking love so much, even to this day. I'm super proud of that, both because it shows the resilience of people, kids in particular, but it also shows good in the world," she said. 
Although Paula's journey seems long and the responsibilities she holds seems intimidating, she has a great passion for her job and is devoted to it. For Paula, reporting stories is much more important than just sitting down and writing something. It serves the purpose of paying attention to the things happening around and affecting you and your communities. With paying attention, comes holding people accountable for when things go awry.
In order to hold others accountable, it is incredibly important that the information you are receiving is accurate. This can make the job harder, but more fun for Paula as it can sometimes lead into 'the chase for information'. 
But, when Paula knows when something is important enough to dig deeper, she does. She explains this through a story of the murder of a McKeesport police officer on February 6. At first, Paula realized that she only had little to work with, so she had to work harder. She called around from person to person and searched Florida open records, and even radio dispatch records where she discovered that the perpetrator was suspected of shooting up a corner store the day before. To add, he threatened to be violent weeks before and was known to be mentally unstable and possessed weapons. As officers were responding to the call, they failed to notify him of the perpetrators history. So, she ran a story on this and revealed the truth. 
https://triblive.com/local/suspect-in-mckeesport-police-shooting-threatened-to-go-on-killing-spree-weeks-earlier-officials-say/
"Our jobs as reporters are to hold all these entities to account. Hold them accountable for the decisions they make, but also to make sure when something goes wrong that it's exposed so that we can fix it and do better the next time," Ward said.
Thankfully due to her strong skill sets in investigation and research, finding information isn't incredibly difficult for her.
"This is why my job is fun. It's like putting together a puzzle," Paula said. 
And of course, there are going to be people who give unsupported claims with non credible sources. But, luckily there are rules to assessing this in the media world.
"You have people that there are people that want to go on to the media and like they want to be part of things, so they tell you things or they think they're telling you things. And there are rules in using either anonymous sources or confidential sources. Those rules are meant to be a protection or backstop when you get bad information," she said.
In short, these rules state that when using unnamed sources. You have to have three independent people to verify that information before it is published. To be more specific, you might have someone from the district attorney's office, McKeesport police, Elizabeth Township police, and so on. 
"So the idea is that you always have a way to protect yourself because you don't ever want to publish false information. So while I've definitely had people who have either exaggerated or maybe had something that they sent you down the wrong path, I don't think I've ever been burned by one of those," Paula said. 
Unfortunately however, there will be some who don't take these rules and efforts into account. When this happens, a journalist's credibility is lost. In the times of the 2016 election, claims of 'fake news' swept the country, changing the grounds of the media and news forever. As claims grew more frequently, actual fake stories grew even greater. This presented many problems for journalists all over the nation.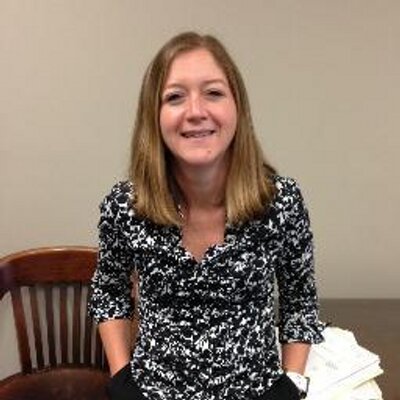 "We're still fighting it, actually, and it's really awful and makes me sad, brave and angry. I have had people who shout fake news or other derogatory, terrible things at me. Most of the time I just ignore them. Occasionally, I have been unprofessional and didn't ignore them. I try not to be that way very often, but it's insulting and it's frustrating," Paula said. "I can't even explain it because if people would realize what the media actually does right is tell stories about your community and be a watchdog of your government agencies to make sure that they're not doing stuff that's wrong," Paula said.
In other words, the media is not supposed to be the bad guy. They are a way to regulate those who exploit and give a better understanding about the world around us. They are meant to be on the public's side. To give information about things not heard or seen. 
Unfortunately, due to the 'fake news' movement, the journalists who take their jobs seriously have been painted as the enemy and sometimes, not trusted. Take the shooting at Michigan State University from a  few months ago as an example. 
"Michigan State's administration created a sign and a screenshot for people to have on their phones that has a big green circle with a slash through it. Inside it says 'No media', which they are handing out to students like candy so that they can (show them)  if a reporter approaches them to talk about what happened. It's absolutely awful because what it does, it again makes us the enemy."
The portrayal they have on television makes gaining trust especially hard. On television, journalists are portrayed as pests that keep nagging at a person for information with zero respect for privacy. In real life, and especially for Ward, this is not always true. 
"When I do my job,  I have to go and ask terrible questions in  really sad and terrible situations. I'm not a jerk. If you are a person who has just been the victim of something, I walk up to you and say, 'Hi, my name is Paula, I'm a reporter for the Trib and I am writing a story and wondering if you would like to talk to me'. That's what I do. I'm not like, 'Tell me what happened!' You see this nonsense on TV. That's not how we do it," she said. 
Surprisingly, even to Ward, more often than not, people want to talk to reporters. 
"We're all humans and we need to share things that are painful and we need to express how we're feeling and we need to make sense of stuff. And the way you make sense of stuff is talking about it," she said. 
Paula has shared and presented her passion for journalism throughout the years. The journey she has taken and continues to travel has held meaning for her. To be able to make others aware of the truth about their communities and governments as well as hold them accountable for when things go wrong, motivates her to continue doing it. 
 "Journalism almost always wins," she said
Leave a Comment
About the Contributors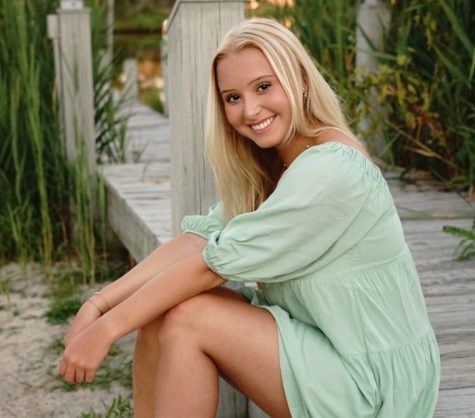 Julia Barbati
Hi, I'm Julia! I am a senior and this is my second year being a part of the Oracle! I am a cheerleader for Shaler, I enjoy listening to music, and spending...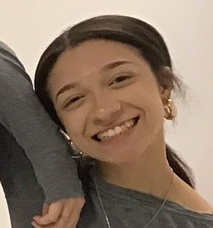 Kamaria Mutadabur
Hi, I'm Kamaria and this is my second year being a part of the staff for the newspaper. I really love anything that has a story. I do some stuff for...