Even after Penn State career, Della Valle's football memories come back to Shaler
Jesse Della Valle, a SAHS graduate in 2010, started his football career playing under the lights on Friday nights at Titan Stadium for Shaler Area and continued through college playing under the lights in front of 107,000 fans at Beaver Stadium for Penn State. His journey, however, was not a typical path for a Division 1 football player. 
"The theme of my career was an underdog. I was always the underdog," Della Valle said.
Della Valle starred at Shaler Area High School as a two sport athlete. He played football and basketball throughout his high school career, but football always had the upper hand. During his senior year he had 1,600 all purpose yards, and was named to second team AAAA all-state, named to Pittsburgh Post Gazette's Fabulous 22, and to the Pittsburgh Tribune Review Terrific 25.
"I was always super competitive at a young age. I loved the physicality that the sport brings," Della Valle said. 
While most athletes today seem to focus on just playing one sport, Della Valle said he wished he played even more sports like baseball or lacrosse.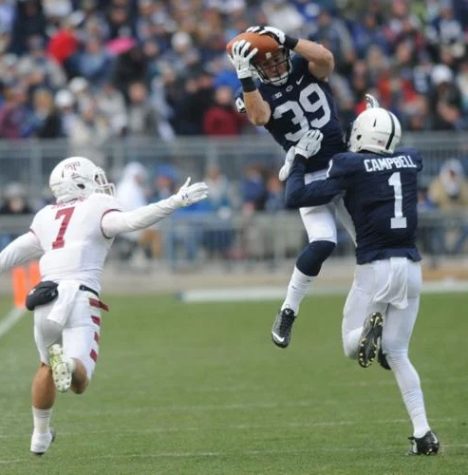 Della Valle was a part of some great teams during his high school career. One highlight was a home playoff game against Mt. Lebanon that the Titans won 23-21 on a game-saving blocked field goal to end the game. 
"I will always remember that game. Winning on a blocked field goal and the students rushing onto the field is something I will never forget," he said. 
The teams he played on at Shaler Area were strong because of the connection that the players on the team had. They were all close friends then, and they still are to this day. 
"All my teammates at Shaler are my best friends. We had a great bond and it was great to be able to play for my community at Shaler," Della Valle said. 
Although Della Valle starred for the Titans and was recognized with many awards and accolades, he didn't hold any scholarship offers for top tier Division 1 schools. His best offer was to play at Robert Morris University on a full ride scholarship. However, he mulled a decision to be a preferred walk-on to Penn State or Pitt. Ultimately, he chose Penn State because of the environment of the stadium and the area on Saturdays. 
Then Defensive Coordinator, Tom Bradley convinced Della Valle that Penn State was the right choice for him with a simple question. 
"If you're an actor,  do you want to be an actor at the Homestead Theater in Pittsburgh or on Broadway," Bradley asked. 
Della Valle's role on the team as a freshman was minimal. He would carry bags for the players to and from places and held the job of the punt return distractor. His job was to quite literally scream at the punt returner to help them fight off any distraction in practice. 
He continued to use that underdog mentality to gain a full scholarship on the team in his sophomore season. Former Head Coach Bill O'Brien took over as the coach for Penn State. According to Della Valle, he was a straight shooter and he didn't care about how many highly recruited a player was coming out of high school. He wanted players on the field that would help the team win. He decided that Della Valle was one of those players and he offered him a scholarship. 
Penn State is known for its annual whiteout game. The whiteout is widely regarded as one of the best, if not the best, atmospheres in all of college football. It wasn't as big as it is now, but the atmosphere has never changed. 
"Saturday at a whiteout environment, you're a rock star. I get chills talking about it. That environment is special," Della Valle said. 
As a participant in big time college football, Della Valle got to experience many other memorable environments in addition to his home game, but not all of them had to do with the atmosphere in the stadium. Iowa's locker room is one that stuck out the most to him.
"The walls are pink. The urinals are pink. The floor is pink. The lockers are pink. Everything in the room was pink," he said. 
Della Valle was at Penn State during the roughest patch of Penn State football history, on and off the field. The Jerry Sandusky scandal was ongoing and the team had just lost its entire coaching staff including legendary head coach Joe Paterno. 
"We would go on the road and get these brutal comments screamed at you, which you kind of expect on the road," he said. 
However, the behavior of fans at Michigan and Nebraska caught him by surprise. 
"I remember going to the University of Michigan and the University of Nebraska. It was kind of weird how generous and supportive their fan bases were. Walking in the tunnel, knowing that we'd been hit with a lot of sanctions, we heard a lot of 'We support you' and 'Keep it up' which you don't expect to hear," he said.
The NCAA placed heavy sanctions on Penn State at the end of the Sandusky scandal. They removed all program wins from 1998-2011 and a imposed a $60 million fine towards the program. The team also lost 10 scholarships for the next four seasons, and could not compete in the postseason for that length of time.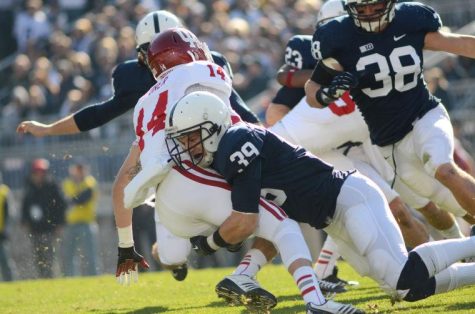 Many players had the opportunity to transfer without penalty. Coaches from other schools were actively recruiting Penn State players. Transferring was not like it is today. You could not transfer without penalty (having to sit out a year) in 2012. Penn State players had an exception because of the sanctions placed on the team, but Della Valle decided to stay. 
"My heart was just at Penn State. I wanted to continue what we started there, and keep building the program up," he said.
While continuing his career at Penn State he had the opportunity to play with and against some current NFL stars. He specifically remembers one play against Ezekiel Elliott. 
"It was 4th and 1. I filled the hole and got a nice hit on him to make the stop," Della Valle said. 
Della Valle was a starter on defense as a safety in his final three seasons. During this time he made one of the most impressive interceptions in recent history. While playing a home game vs Temple, Owls quarterback, P.J. Walker dropped back and threw a deep ball along the sideline. Della Valle leaped in front of the wide receiver and caught the ball, running into the cornerback and managing to get a hand in bounds before falling out of bounds.
"I didn't even know at that moment a hand on the ground counted as a foot," Della Valle said.
The play was initially called incomplete. The referee's then reviewed the play, and it was overturned to confirm one of the most impressive interceptions a player could possibly make. The play made ESPN's SportsCenter Top 10. 
When his career at Penn State ended, it was the first time in quite a while that football was not part of his life.
"When you stop playing, you lose that competitive outlet. That was definitely hard for me for the first couple of years."
It wasn't long after his playing days were over that Della Valle achieved the ultimate individual athletic award as a Shaler Area graduate. In 2016, Della Valle was inducted into the Athletic Hall of Fame.
"Being inducted into the Shaler Athletic Hall of Fame is something I'm very proud of. The plaque hangs in my home to this day. I grew up in Shaler. My parents, aunts and uncles, brothers and sisters, all went to Shaler. I grew up hearing about the previous greats from Shaler. I was really honored to join that group," he said. "It's great to have my athletic accomplishments recognized, but what I think I'm most proud of are the relationships and friendships that I made at Shaler." 
Leave a Comment
About the Contributor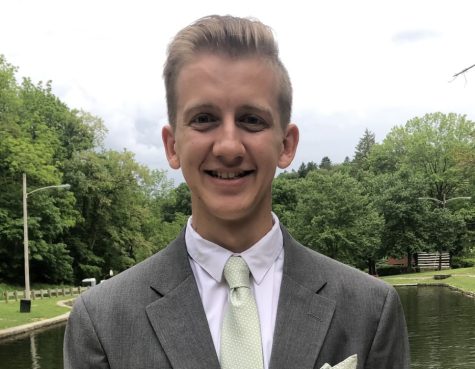 Andrew Deal
Hi! My name is Andrew Deal, and I am a senior and in my second year with The Oracle. When I am not working on The Oracle, I perform in the school plays...